Wholesale Form-Fitting Underwear: Expectations vs. Reality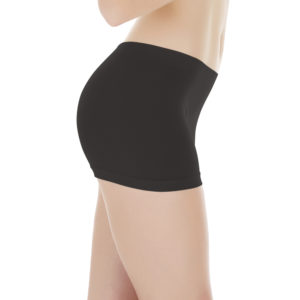 Whether you a quaint storefront on Main Street or an exciting online platform, Tekkell can supply you with form-fitting underwear your customers will love. You have most likely seen hundreds of horror stories about the woes of wholesale buying during your searches, but Tekkell is prepared to surpass all of your expectations. Tekkell's Urbamboo line of form-fitting underwear can delight your customers and increase your sales. Here are some expectations vs. reality when working with Tekkell.
Tekkell Underwear is Organic and Responsibly Sourced
Expectation: You may have come to expect that any supplier will be vague about what type of materials they use in their underwear and how they come by them.
Reality: Tekkell is proud to say the Urbamboo form-fitting underwear is top quality. It is manufactured in Turkey from responsibly sourced bamboo. The bamboo is grown in areas where other crops would fail, thereby leaving valuable fields for food crops.
Quality Underwear from Urbamboo
Expectation: If you find a supplier with reasonable wholesale pricing, you are bracing yourself for low-quality products that you will most likely put in the back room, never to be seen again.
Reality: At Tekkell, we pride ourselves on providing a luxurious line of form-fitting underwear that your customers will come back for time and time again. The Urbamboo line resists stretching over time, providing superior support. The bamboo material possesses natural antimicrobial properties which make it naturally odor resistant. Urbamboo wicks moisture for a comfort no other material can match.
Improve Your Inventory with Bamboo Underwear
Expectation: Your research has led you to believe that even if you do find a good supplier, you will have to buy an overabundance of products so as not to be caught short-handed.
Reality: Tekkell offers many options for order sizes. With only a low minimum order, Tekkell allows you to place the wholesale form-fitting underwear order you need. Try a bit of everything and see what your customers prefer. Ordering is simple and all advertised items are on hand at our warehouse in Miami Florida, making delivery time on most orders about two weeks anywhere in the US.
Wholesale Underwear Options from Tekkell
Expectation: You have resigned yourself to a poor selection from the supplier. They carry only a few styles in statistically popular sizes.
Reality: Tekkell's Urbamboo line is available in every size from small to 2XL. If you find you have need of smaller or larger sizes, Tekkell can accommodate you. Urbamboo also offers a white label on our wholesale form-fitting underwear which allows you to market your own brand. From bras and panties to full body shapers and maternity-wear, you can have a fully stocked shop with a product that varies as much as your customers do.
How to Order Bulk Underwear for Retail
Call Tekkell at 305-767-4249 or contact us online today and discover the reality of ordering from a top quality supplier of wholesale organic underwear with some of the best products and customer service in the industry. Your sales are waiting.
RELATED POSTS