Wholesale Organic Cotton Towels For Hotels and Spas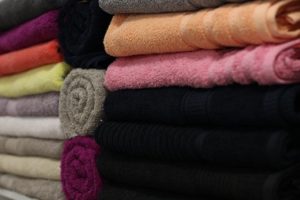 Vacation season is upon us. Here at Tekkell, we are ready with a full array of 100% organic cotton towels. We are based in Miami, Florida and know exactly what makes a towel worthy of beachfront hotels and spas.
Why Tekkell's Cotton Towels are Ideal for Hotels
A day in the life of a towel can be an adventurous one. From showers to beaches, our 100% Turkish cotton towels can take it all. They can withstand the sand and chlorine from daily usage and still come out of the wash looking as good as new.
We employ an eco-friendly manufacturing process that involves fewer inks and no chemicals to break down over time. This means our peshtemal towels have a longer life than traditional towels. They are fade resistant and resist pilling. Your hotel will save money over time by not having to restock towels as often.
Our Organic Cotton Towels are Perfect for the Spa
A visit to the spa is expected to be a soothing experience and our organic cotton towels take it to the next level. Turkish peshtemal cotton is the softest available. Our towels help to create a soothing atmosphere that your patrons are looking for.
Your Guests Will Love These Soft, Luxurious Towels
Our exclusive line of Lushrobe peshtemal towels is specially woven to create a smoother surface than terry towels. This unique process uses a long-loop technique to create fewer connecting seams making them the softest towels you can buy. This exclusive line is available in luxurious properties of YourKohSamuiVillas in Thailand, for the full experience of this unique accommodation.
Our peshtemal towels are more absorbent than other towels. The Turkish cotton dries faster than other towels thus eliminating the musty towel odors.
Stylish Cotton Towels Compliment Any Decor
The hotel cleaning service has a tropical theme or a more muted decor, our organic cotton towels will fit right in. We offer a wide variety of patterns and solid colors to suit your tastes, but if you would like to take a unique approach, ask our expert consultants about our white label option.
When you choose our Shawlbliss white label towels, you are the designer. Choose your colors and upload your design or hotel logo to create your own brand.
Order Your Wholesale Towels With Help From Tekkell
Tekkell is the leading distributor of wholesale organic cotton towels. All of our designs are in stock and ready for shipment. The average shipment time is about two weeks, but we will need a little more time for custom orders.
With our low minimum order, we make it easy to choose the best selection for you.
We handle every detail of your wholesale order from packaging to photos for your website.
If you are not satisfied with your order, we offer a 100% guarantee. We will replace or refund your order with no questions.
Don't wait another minute, contact us today. It's time to stock your hotel or spa with the most luxurious peshtemal towels at the best wholesale prices.
RELATED POSTS