How to Shop Luxury Throw Blankets in Bulk | Tekkell.com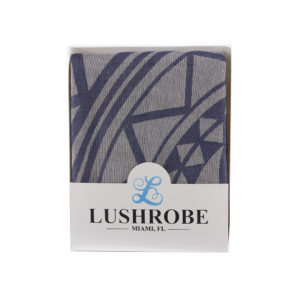 When you are ready to shop for luxury throw blankets in bulk, look no farther than Tekkell. We carry the best peshtemal throw blankets you can find. There are a few points you need to keep in mind when shopping. Let us explain these points.
Buy Genuine Peshtemal Luxury Throw Blankets
A casual search online will turn up some shocking reviews of luxury throw blankets. The problem occurs when inferior throw blankets are purchased. A true luxury peshtemal throw blanket will not be made of a cotton blend. The blended part consists of synthetics that fail quickly or do not perform as expected.
Here at Tekkell, we only use 100% Turkish cotton in our Lushrobe throw blankets. Using a special long-loop process, we manufacture the softest blankets on the market. Our blankets are fade resistant and will not pill in the laundry.
Select Stylish Blankets for All Rooms
A lot of distributors only carry a small selection of designs to keep their costs down. Here at Tekkell, we have an impressive array of design and color choices. You can mix and match any way you like. Our double-layered throw blankets are offered in a mirror image design. We put the same print on both sides with contrasting colors front and back. Feel free to request any color and design combo you want, or get creative with our white label option. This allows you to create your own luxury throw blankets featuring your own unique brand. Simply upload a clear picture to our website, we do the rest.
Shop for Comfortable Blankets With a Guarantee
All of our orders are important to us, that is why we back them up with our 100% customer satisfaction guarantee. If there is ever a problem with your order, we will work with you to make it right. We know your luxury throw blanket order is more than an order, it is an investment. We want to help you protect your investment and grow your confidence. This is also why we have a low minimum order. You can focus on quality when you are not worried about meeting a minimum order limit.
Buy Luxury Throw Blankets in Bulk from a Trusted Distributor
Every time you call us at Tekkell, you will speak with a real person. Our expert consultants are respectful and helpful. They will answer all of your questions and will make sure we understand your visions.
We are based in Miami, Florida and can ship most orders anywhere in the U.S. in about two weeks, a little longer for custom orders. We do not give you a vague six to eight week delivery window and leave you with empty shelves.
Trust the difference Tekkell will make. Call us 305-767-4249 and start building your bulk order of luxury throw blankets made from genuine 100% Turkish cotton. Do not let another day go by. Contact us today and start stocking up.
RELATED POSTS