Scarf and Shawl Manufacturer Located in The USA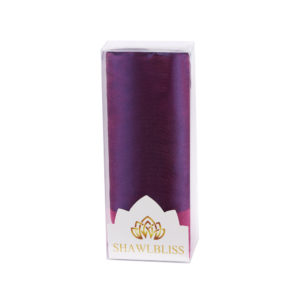 Here at Tekkell, a luxury scarf and shawl manufacturer, we are celebrating the arrival of spring along with everyone else. As the days get longer and warmer, we are keeping an eye on fashion trends. Although the heavy coats are going back into storage for the season, our scarfs and shawls will still be stealing the spotlight.
Scarves and Shawls Manufactured Out of 100% Pashmina for all Seasons
We only use the finest Shawlbliss 100% Turkish Pashmina to manufacture our premium scarves and shawls. This luxurious material is specially woven to be a lightweight and silky fabric. Our scarves are warm enough to wear against the chill of an early spring evening while still being a lightweight accessory that does not feel bulky.
Why Stock Cold Weather Items in Warmer Seasons?
Our Shawlbliss neck wraps have become part of the daily wear of numerous happy customers. You can see them accenting a business suit or pulling together a casual look for a night out on the town. From the boardroom to the beach, our scarves complement any outfit. Even in warmer weather, our scarves are lightweight enough to breathe, making them a much sought after accent piece.
Simple, Stylish Accessories for Spring Fashion
As the world shakes off the trappings of winter, thoughts turn to walks, social outings, and fun fashion. Our Shawlbliss scarves and shawls are manufactured to be
perfect for all these occasions and more. We carry a variety of fun prints and sophisticated solids and each scarf is complimented with a classic fringe. Our quality scarves can be worn every day without fear of fading or pilling. With a gentle washing and low heat drying, our luxury scarves will be a favorite for years to come.
Create Your Own Brand of Luxury Wraps and Neckwear
Our white label luxury neckwear items allow you to add your own brand to wraps and scarves. To create your own one-of-a-kind design, simply upload a clear photo of your art or company logo, and we will manufacture custom scarves and shawls to your specifications.
Your USA-Based Winter Wrap Supplier
Being based in Miami, Florida helps us follow the newest fashion trends and supply the scarves and shawls that satisfy the consumer demands. All of our designs are available for shipment. Delivery in the US takes around two weeks but custom orders will take a bit longer. We take care of all the details of appealing packaging and photos for your website.
Our Guarantee of Quality as a Shawl and Scarf Manufacturer
As a scarf and shawl manufacturer, we take pride in our 100% quality guarantee. Love your items or we will refund or replace them with no questions asked. You can order your bulk fashion accessories with confidence when you order with us. Contact us today. Visit our website or call 305-767-4249. You will speak with an expert consultant who will work with you until you get exactly what you want. Your success is our priority. Experience the Tekkell difference today.
RELATED POSTS