Custom Wholesale Corporate Cotton Tote Bags with Logo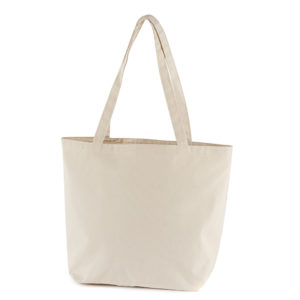 Whether you are a business owner, devoted employee, or simply a satisfied customer who experienced a joyful interaction with a particular company, 1 way to tell the world about a company you are proud to be associated with is tote bags with logos.
We know you've seen these types of bags before: if you are a business owner, then you maybe purchased custom-made tote bags for your company's employees; or, perhaps you have received a few custom-made tote bags from businesses that once employed you.
Giving custom-made tote bags to employees and customers is a smart idea for businesses, because tote bags are functional and multi-purpose. Moreover, tote bags provide easy advertising for businesses and require an inexpensive one-time payment.
Create Custom Corporate Tote Bags with Tekkell
If you own a business, or you are a person who is responsible for purchasing promotional materials for your place of employment, and you are interested in acquiring custom-made corporate tote bags with company logos, then look no further than Tekkell.
Tekkell carries a unique selection of quality-made Ecolusive tote bags, which are made from 100% cotton and are available in a variety of color and design options.
We can add a company's logo, or any other design, to our blank Ecolusive Multi-Purpose Natural Tone Tote Bags. All we need from you is a high-quality vector file of the design you want on the bag. Then, you tell us how big you want the design, where you want the design on the bag, and what color ink to use.
If you would like to see a sample of what the tote bags will look like with your custom design, then Tekkell can create a sample image for you for no extra cost or we can make a sample bag with your design and send it your way for a small price. See some of the bags that we've created.
The Benefits of Ecolusive Tote Bags
Ecolusive tote bags are multi-purpose, functional, and manufactured from 100% cotton. Additionally, Ecolusive tote bags are smartly designed and non-hazardous to the environment.
Did you know approximately 33% less ink is used to apply designs to Ecolusive tote bags and the designs do not fade with time? Furthermore, the ink used on Ecolusive tote bags is non-toxic and does not contain harmful chemicals.
Ecolusive tote bags feature 2 straps for easy carrying, 1 inside pocket for storing small and loose items, and 1 pouch that can hold personal belongings or the tote when it is not in use.
If you are interested in tote bags that are different from the bags displayed on Tekkell's website, then get in contact with Tekkell today. We can create tote bags with different dimensions and/or features than the bags currently listed on our website.
Get in Touch With Tekkell Today
Learn more about Tekkell's custom corporate cotton tote bags when you fill out our online contact form on our website. You can also request a free quote for bulk orders on our website. We look forward to working with you and creating custom tote bags for your business!
RELATED POSTS