3 Must-Have Swag Gear Accessories for Your Next Trade Show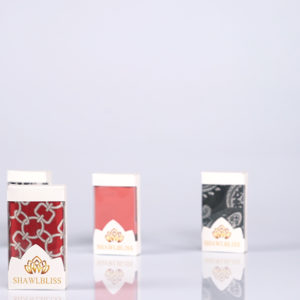 When the next big trade show for your industry comes along, you want to be ready to highlight your company. Despite the importance of a social media and online presence for your business, it is important to meet and greet others in your industry face to face. Businesses interested in your industry will be there and you don't want to pass up an opportunity to make a lasting impression.
Ideas for Your Next Trade Show
With a cleverly designed booth, your company can draw attention to its goods and services. One good idea is to encourage visitors to give you their contact information by holding a drawing for a gift package. Simply require that the attendee to submit a business card in exchange for an entry in your contest. By doing this you augment interest in your firm while easily obtaining the data that grows your business.
What Kind of Package Can You Offer Patrons?
Having quality swag gear accessories is an important feature of the trade exhibition strategy. People love complimentary goods. If the accessories are designed well and of superior quality, then exposition attendees will likely remember your company.
There are three accessories are must-haves for creating this positive connection at any trade show: tote bags, scarves or shawls, and towels. Tekkell is a group of eCommerce branding experts who have what you need to attract and hold the interest of your clientele.
1. Tekkell Ecolusive Line of Tote Bags
Tekkell's Ecolusive line of bags are perfect for your trade show swag. All of Tekkell's textiles are designed in trendy Miami manufactured with reduced ink. The bags can be customized with your brand logo and a selection of colors and styles. Ecolusive's 100% cotton tote bags are manufactured in Turkey at Tekkell's private plant where no chemicals were added during the process. So, you receive top quality bags at wholesale prices.
2. Tekkell Shawlbliss Line of Scarves and Shawls
Scarves and shawls are popular fashion accessories and are perfect for women's conventions. Branded, custom-designed scarves from Tekkell's Shawbliss line will be a hit at your trade show booth. The Shawlbliss line is a natural for your customization. With an array of colors to choose from and patterns to stimulate your creativity, a scarf or shawl from Tekkell is a superb addition to your company's swag gear. This sophisticated fashion accessory is something people may want to wear and associate with your company.
3. Tekkell Lushrobe Line of Towels
The Lushrobe line pleases trade show patrons with hand-made finely woven Turkish peshtemal towels. Made completely from Turkish cotton, you can select double-layered towels for extra absorption or a lighter-weight towel. Crafted in traditional rectangular and oval shapes with patterning on each side, the towels display the pinnacle of textile quality. You may select from Lushrobe's designs or create your own unique towel pattern.
Luxurious and trendy towels, scarves, and tote bags with your company logo are a swanky accessory that adds class and excellence to your company.
Develop your own personal marketing wardrobe of swag gear accessories with Tekkell. Contact us online, or call us directly at 305-767-4279.
RELATED POSTS