Custom Peshtemal Towels for Hotels and Spas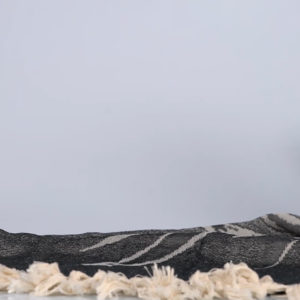 Peshtemal is a traditional Turkish towel. Other names for this type of towel are Hammam and Fouta. Made in Turkey of a premium Turkish cotton with extra long fibers, the peshtemal towel is known for its qualities of softness. The longer fibers allow there to be fewer joins in the fabric. This contributes to the uniqueness of the peshtemal towel with its stronger, smoother threads.
More About the Peshtemal Towel
The super soft cotton fabric is lighter weight than the typical terry bath towel. The peshtemal towel absorbs deceptively more water than many consumers imagine, and are often pleasantly surprised when they first encounter a Peshtemal towel. Often the first place a consumer encounters a peshtemal towel is at a luxury spa or a high-end hotel. Yet with the superior quality of Tekkell's line of Lushrobe Custom Peshtemal Towels available at excellent prices, the lush Turkish towels are affordable for a wide range of spas and hotels.
Many consumers find a variety of uses for their peshtemal towels when at the spa or hotel. Not only are they useful after a bath or spa treatment, the peshtemal towel is perfect for the poolside, a cinch for a quick sarong, and lovely as a lightweight throw or a shawl. With the range of designs, colors and customizations available from Tekkell's Lushrobe line, you'll make your guests feel pampered.
Custom Peshtemal Towels– The Perfect Fit for Hotels and Spas
A client wants to be pampered at the spa and seeks comfort and relaxation at the hotel. With the sumptuous Lushrobe Peshtemal towel from Tekkell, your guests will relish the softness that envelops them after the bath or spa treatment. The guest will enjoy being easily dried without the weight of a traditional terry towel. The pleasure of the ultimate in softness melded with the attractive custom design you have selected will elevate the experience exclusivity at your spa or hotel. When you need to select new towels for your hotel or spa, look to Tekkell to exceed your expectations.
Tekkell's Lushrobe Line of Custom Peshtemal Towels
Tekkell's Lushrobe Peshtemal towels are hand-made with the finest quality of Turkish cotton. Some towels are crafted with double layers to provide greater absorption. The towels are made in the traditional rectangular and oval shapes, fringed, and with the design patterns on each side. Your hotel or spa logo and branding design can be created on the towels of your choice.
Lushrobe Peshtemal towels are designed in the fashion city of Miami, handcrafted in Tekkell's deluxe plant in Turkey and shipped to Miami's warehouse to any United States destination. Tekkell's superior quality peshtemal towels are available at a discount in bulk. Tekkell's Lushrobe's line of custom peshtemal towels are luxurious textile products sure to satisfy your desire for a deluxe towel to meet your guest's needs.
Build your hotel and spa towel inventory with the custom Lushrobe peshtemal towels from Tekkell. Contact us online, or call us directly at 305-767-4279.
RELATED POSTS