100% Cotton Custom Tote Bags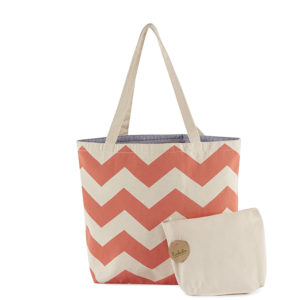 It can be said that one can never have enough tote bags. In the winter, we carry extra gloves, scarves and hats to make sure we have what is needed. In the summer we carry sunscreen, sunglasses, extra water and maybe a pair of sandals. We often need extra snacks for that trip to the park, zoo, or ballgame. Just a simple car trip in traffic warrants some wet wipes, water, and snacks. Carrying a change of clothes to work for an event afterwards is a snap with a fresh tote bag, and maybe a pair of shoes in its own bag. Library books may need a large cotton tote bag, and perhaps the gym clothes are transported in a dedicated tote.
Other Uses of the 100% Cotton Tote Bag in Daily Life
Thinking green, it is good to bring your own totes to the market for groceries and household items. Several medium to large cotton totes may be easily kept clean and dedicated to grocery shopping trips. Employing reusable 100% cotton tote bags is an environmentally sound choice. Plastic and paper totes have limited lifespans and it is difficult to keep them hygienic. Purchasing cotton totes is just a good investment for wise stewardship of our Earth.
The Tekkell 100% Cotton Custom Tote Bag
Keeping each tote distinct for its purpose is a cinch with 100% cotton custom tote bags from Tekkell. With a variety of sizes, colors and designs available as well as the option to completely customize your tote bags at wholesale prices, it is possible to have a selection of totes for all your carrying needs. Tekkell's Ecolusive line of tote bags is made in Turkey at its private manufacturing facility. The company uses environmentally conscious practices such as making the bags out of 100% cotton fabric and eliminating chemicals from the fabrication procedures. One-third less ink is used than is standard in the graphic design aspect of the bag's production.
The tote bags are of superior quality using European craftsmanship, renowned for its excellence. The design process takes place in Miami, Florida. This brings two top-notch approaches together in the crafting of one deluxe tote bag. Staying organized while using a sturdy, attractive carryall makes life just a bit easier, helping us do what we have to do in a more efficient way eases our physical and mental load.
Choosing to Customize Tekkell's 100% Cotton Tote
There are an array of sizes offered in the Ecolusive line and a custom size is also an option. A variety of patterns are available to create a completely unique design. A palette of colors allows the bag to be tweaked to what appeals to each individual. The buyer may choose from a chevron, leopard print, tropical or neutral bag design. The ideas may be simple such as a monogram or name, to a more complicated request such as the reproduction of original artwork. Whatever the preference, Tekkell welcomes the creativity and ideas of the customer.
Stock your own personal wardrobe of bags with 100% cotton custom totes from Tekkell or gift your friends and relatives with one-of-a-kind tote bags from Tekkell's Ecolusive line. Contact us online, or call us directly at 305-767-4279.
RELATED POSTS