Custom Promotional Swag Tote Bags for Conferences and Expos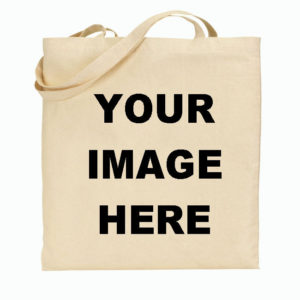 Business research suggests that swag is not just a fun giveaway. It is considered a foundational piece of a smart brand strategy. If swag is important to your business, then custom promotional tote bags are at the center of this important element of business strategy when it comes to conferences and expos.
Promotional company swag refers to any product with your company logo that is used to promote your individual brand. This may appear to be a basic fact of doing business. Perhaps it seems custom—something nice that everyone does, and it might appear rude if you don't offer your own swag bag. Yet, there is an important strategic significance to these promotional items we now term as swag. This business strategy joins the active buy-in of employees, the loyal following of customers, and human feelings. All three of these factors are what business experts inform us are the building blocks of any comprehensive business strategy.
The Business of the Promotional Tote Bag at Conference Time
With swag, we cover all the major factors with one elegant tool and with the Tekkell promotional tote bag, you can have the quintessential piece of swag in a high quality fashion-forward design. This bag will take on extra significance at your conferences and expos as it will serve as the carrying case for yours and potential customers' swag.
The tote will be reinforcing your message continuously as the attendees saunter from table to table, booth to booth wearing your bag as a showpiece. The tactile experience of Tekkell's finely crafted bag will also speak volumes about excellence to the one who carries it. While attending workshops, meetings, or while eating lunch, your deluxe promotional tote bag will silently speak your brand's message serving as a walking billboard. Such a significant promotional item must be selected with an eye to quality and design, and Tekkell textile products are second to none!
The Ecolusive Line of Tote Bags– The Superior Choice for Conferences and Expos
Tekkell's line of tote bags is the perfect product for conferences and expos. The line of Ecolusive totes is created from 100% cotton. The earth-friendly manufacturing process does not employ any chemicals. A typical design process would use at least one-third more ink than Tekkell's Ecolusive employs. These casual bags are perfect for use in toting swag around a conference or expo and will serve the attendee well back at home. Available in a range of sizes and a wealth of patterns and designs, the eco-friendly tote is also reversible.
The deluxe tote bags are made with European craftsmanship at Tekkell's own plant in Turkey, yet are designed in the fashion hub of Miami in the United States. Tekkell's Ecolusive is a completely customizable tote bag for your conference promotional item needs. Simply supply us with a high-resolution image file of your artwork to create a custom designer bag. You may include your own private label in the tote.
Fill your promotional inventory with custom promotional tote swag bags from Tekkell. Contact us online, or call us directly at 305-767-4279.
RELATED POSTS