5 Reasons to Purchase Organic Cotton Towels at Wholesale Prices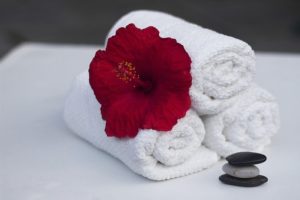 When starting your business, or even in building an established one, you are eventually going to look into wholesale products. Having good quality inventory in your business is a great way to get established. When purchasing, there are many factors to consider for your guest or consumer. Here are five reasons to consider purchasing organic wholesale towels for your business.
You Need the Best Value
When buying at a wholesale cost you want to have the best options, but you don't want to overspend. With organic cotton, you get competitive prices and high quality. Unlike other materials, cotton isn't expensive to produce so finding the right price comes easy. Cotton is not only soft, but it is also extremely absorbent. You need a product that will feel comfortable and also work properly for a long time. Organic cotton is high-end that fits in any budget.
You Can Feel the Quality
When you're purchasing these products, be mindful not only of price, function, and style but also the comfort. When you buy organic, that is where your best comfort lies. The care the fabric goes through during manufacturing provides a softer feel throughout its lifetime. You want your guests or your customers to feel like royalty when they use your towels.
Organic Material Can be Safer for Consumers
When buying organic, you don't have to worry about being exposed to the dangerous chemicals used in most cotton crops. They also refrain from using harsh chemicals during the coloring process of the cotton. Another great feature in organic cotton is that it is hypoallergenic. Your guests can rest easy knowing that you have a safe product for them and their families to use.
Organic Material Can Be Safer for The Environment 
The crops of environmentally friendly yield aren't treated with the same toxic chemicals as conventional cotton crops. This keeps the air cleaner and plant life healthier. They use methods that don't ruin the soil and take time and care with their crops. You are not only helping your guests or consumers, but improving the environment in which they live.
You Won't Have to Buy as Often
When looking for a product to buy for your business, you want to find something that you won't have to purchase as frequently. Organic materials are not only soft but also durable. They can be used many times without wearing out and are machine washable. What's neat about cotton is that it does not cause static electricity, which ruins your products over time. This leaves you with strong, beautiful material that provides your guests or consumers with the best overall experience.
When making decisions for your business, you want to make all the right ones and minimize mistakes. When it comes to buying products, you want something that's affordable and that will make people happy. Tekkel's lines of products fit that bill, and have the added benefit of helping the environment.
Contact Us
To get started on your adventure of buying organic towels for your business, visit Tekkell's website to request a quote and see what product fits best for you, or give us a call today at 305-767-4249.
RELATED POSTS