South Florida Wholesale Manufacturer of Peshtemal Towels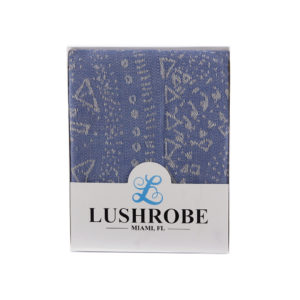 Towels are not something you think much about unless you find yourself without one after a shower, or they make their presence known on laundry day. Most homes have the standard towel du jour from the local big box store, but do you ever think about that heavenly towel you wrapped up in on your vacation? Do you remember wondering where the hotel found such soft, luxurious towels? Tekkell has the answers with their line of Peshtemal towels.
What is a Peshtemal Towel?
Peshtemal towels have a history that spans over 600 years. Originating in Turkey, these thin cotton towels were hand loomed for use in the Hammams, which were the communal Turkish baths.
Created to provide a measure of modesty, peshtemal towels were so soft and luxurious, they quickly found favor in all walks of life. Later, they were woven with colors and designs that indicated the region or culture the owner was from.
Today, peshtemal towels are popular in hotels and spas, helping to create an elegant and relaxing atmosphere. Everyone loves them for their ability to dry faster than terry cloth, and the towels are lightweight, which allows them to be packed and carried easily.
The Secret is Out
In the past, these exquisite Turkish towels were only found in luxury spots, but now, thanks to Tekkell, anyone can obtain a bit of self-indulgence.
Based in South Florida, Tekkell knows all about how harsh the weather, sand, and salt water can be. The pampering softness of their towels will become the hallmark of any upscale establishment.
Your business can also make an elegant statement when you offer these beautiful, flat woven, Turkish towels to your customers, and Tekkell is ready to handle all of your wholesale needs. Choose from traditional rectangle sizes, or opt for eye-catching oval towels. They offer not only their own designs, but you also have the option of choosing the white label towels, suitable for your own designs or company logo.
When offering a top-quality item such as these towels, your customers notice your dedication in providing them the best. Word of mouth and online reviews will increase your reputation, and best of all, your bottom line, all thanks to Tekkell.
Go With A Trusted Source
Tekkell has operated in South Florida for years, always providing the best quality products in the market. They value their customers who trust them to bring life to their brand.
Building trust is a vital part of a business relationship, and they have proven their worth with a world-class customer support system. While most companies only utilize their customer support for complaints, Tekkell's team of experts will walk you through the entire buying process. From the initial call, you will notice the difference. Explaining everything from branding, wholesale pricing, and guarantees, to returns, and follow-up orders, the consultant will be right there with you until you are satisfied with your order.
Being in Miami, Tekkell is in tune with their surroundings. Their manufacturing process is environmentally conscious, protecting Florida's delicate ecosystem.
Shop Tekkell Or Sell Our Products Today!
The best manufacturer of peshtemal towels is as close as a phone call. After a consultation with Tekkell's experts, your business will soon be profiting from the sales you make with Tekkell's peshtemal towels. Call us today at 305-767-4249 or visit our website to learn more
RELATED POSTS