5 Steps to Creating the Perfect Custom Tote Bag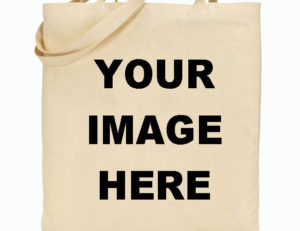 Everyone loves going on outings, but there are several places to go where it would not be practical to take a beautiful purse or briefcase. For all the beach outings, ball games, and barbecues, a handy, attractive tote bag is the perfect accessory.
Purchasing these totes wholesale for your business doesn't have to be confusing. Here are five simple steps to follow when creating the perfect tote bag.
Choose a Wholesale
While many offer tote bags in bulk, picking the company that has the best reputation for quality and customer service is the most crucial step. Selecting the wrong company can result in more headaches than sales. At Tekkell, we are known for our quality materials, options, and expert consultants.
Determine Your Target Customer
What is the favorite recreational activity in your area? As Miamians, we at Tekkell understand beach-goers. Our Ecolusive bags will hold up to seasons of sand, sun, and salt and they come in all sizes, so carrying everything you need at the beach is a snap. Throw in sunscreen, towels, books, and toys. These bags will handle it all.
Is camping or fishing hot in your town? Ecolusive can take it. Even moms love the convenience of these bags. Toss in a handful of diapers, snacks, bottle, wallet, and hit the road for a day of hands-free errands.
Design Your Bag
At Tekkell, we carry a wide variety of fabrics, designs, and sizes. Deciding on your favorite combination of these choices will be the hardest part of ordering. Our Ecolusive brand bag is chemical free and environmentally friendly. All designs are created with 33% less ink than traditional brands so that you can show Mother Earth some love as well as your customers. Available in designs from tropical fronds to sporty zigzags, you will want to stock every one of them. Even if you don't seem to be able to pull together just the right look from all the choices, never fear, you can design your bag. Choose a material that is right for you in sizes from small to extra large; add a logo, monogram, or any other custom design, and you have your exclusive bags.
Pick Your Quantity
Based in Miami Florida, we can ship most orders within the United States within two weeks, but do not forget to add a bit of extra time for customized orders. At Tekkell, we give you the best pricing in the industry because we're dedicated to your bottom line. We have wholesale offers in place with very low minimums. When you succeed, so do we. You will be able to order several designs to fill any customers' needs.
Relax
After going through the ordering process with one of our consultants, you will be confident in your order. Our experts have plenty of advice ready when you need suggestions, and they are prepared to answer any questions. Now all you have to do is grab a cup of coffee and await your order. Once it arrives, if there are any issues, just contact us, and we will be happy to work with you until you are happy.
There is no need to look any further than Tekkell when you need wholesale tote bags for your business. Call us today, (305) 767-4249 or check out our website to discover a whole new way to buy in bulk.
RELATED POSTS