Miami's Premier Wholesale Manufacturer of Form-fitting Corsets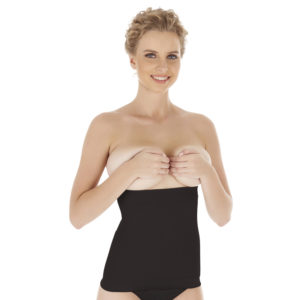 Tekkell is Miami's premier wholesale manufacturer of form-fitting corsets that are both slimming and supportive. We're confident that by treating you and your business like partners, we can improve together. Tekkell can help your business become the best supplier of shapewear it can be.
Don't settle for anything less than the best if you need a quality, reliable wholesale supply of corsets and other slimming garments. You owe it to your customers to offer the best service you can at the best prices. We believe the women in your stores will give rave reviews about Tekkell's practical and attractive corsets.
High-Quality Wholesale Corsets
Not all retailers have the same commitment to quality as Tekkell does. Competitors can't always tell you where the goods came from, or what went into manufacturing them. Plus, even the most casual observer of the retail game knows how common it is present an enormous markup to customers after finding a great deal on bulk supply. You can take control of the game by cutting out the middleman and making the decisions of balancing price and quality yourself.
Competitive & Fair Prices On Form-Fitting Under Garments
Buying retail simply costs more in the long run than wholesale. Why add someone else's markup to your own, and pass both burdens on to your customers? The sky-high prices are all but guaranteed to send them elsewhere. By teaming up with Tekkell, you'll get a better price per unit, and a high-grade stock of wares that is practically guaranteed to have your customers spreading the good word about your store, and coming back for more themselves.
Trust Tekkell's Premiere Products and Quality Service
When you work with Tekkell, you won't just be working with a wholesaler who takes pride in their products, you are guaranteed that we will take the utmost pride in your own success as well. We don't just offer quality products delivered with excellent customer service. We love to see our partners grow and become successful, as we know that is the true root of a strong business relationship. We look forward to watching your story of success with Tekkell unfold.
Start Shopping With Tekkell Today
Tekkell is intimately familiar with the realities of the shapewear industry. We know you need materials that don't simply look sleek but will retain the proper shape over a long period of time. Synthetic fabrics like Lycra or Spandex won't retain shape and hold up to everyday wear nearly as long as Tekkell's distinct as the comfortable and adaptable Urbamboo material.
Contact us today to explore Tekkell's line of Urbamboo shapewear. Increase your sales of shapewear by buying in bulk from Tekkel today!
RELATED POSTS