Get Custom Printed Tote Bags With Your Logo in Miami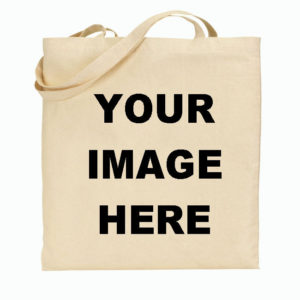 Everyone on the beach in Miami knows you don't need to sacrifice style simply because you are having fun in the sun. Any shop, whether a physical location or an online boutique, can create an opportunity for more successful sales with Tekkell's Ecolusive line of customized bags. They will become the most versatile items in your inventory while promoting your store all along.
Tote Bags for Beach Trips
You can not go to the beach without all the necessities. These bags are the perfect choice for all the sunscreens, water bottles, towels, toys, and snacks. From a 10"x9" small bag to the roomy 17"x19" extra large, there is a size to satisfy any customer. You also have the option of ordering a size of your own specifications, just remember to allow a bit of extra time for delivery.
High-Quality Custom Patterned Tote Bags
There is no need to follow the crowd when looking for a patterned bag. You can enjoy lovely prints from the cool tropical fronds and zig-zags to the flirty leopard prints. Every print is available in packs of five or ten pieces with a low minimum order, and pricing that will allow you to stock each style and still make a profit.
Durable Tote Bags for Moms
One of the terrors of motherhood is wrestling with the bulky, gaudy diaper bags. These are OK for extended use, but for a quick trip to town on errands, these tote bags will make mom feel like a star. They are the perfect way to pack a bottle or two, a handful of diapers, and a couple of toys. Tuck the bills and shopping list in and you are ready to roll. There is also room to spare for mom's wallet, keys and a mirror for seeing just how awesome she is.
Organization Fundraisers
Fundraisers are a fun way to help your school or club raise money, but let's face it, who really needs another candle or bar of chocolate? By customizing these bags with your school or group logo, you will be ready to rake in the profits. By offering a functional product that will not overwhelm your sense of smell and is actually zero calories, you are bringing people a fresh item that they will actually use every day. This is the originality that will carry your fundraiser to success, and Tekkell would be thrilled to be a part of it all.
Promote Your Brand with Custom Tote Bags
The best way to get your brand out to the people is with these customized bags. Use them with your shop logo as special bags for loyal customers as a way to say thank you, or offer them for sale as a smart alternative to plastic bags. Your customers will help you advertise by using your bag where ever they go.
Eco-friendly Tote Bags
Tekkell's Ecolusive line of tote bag is very eco-friendly, using a chemical-free process of manufacturing, and less ink than traditional bags. No matter how you market these customizable tote bags, they can allow you to add a popular and profitable item to your inventory. Tekkell is ready and waiting in Miami, Florida to help with all your questions. Call a consultant today at (305) 767-4249 or contact Tekkell online.
RELATED POSTS