10 Ways to Use a Throw Blanket to Decorate Your Couch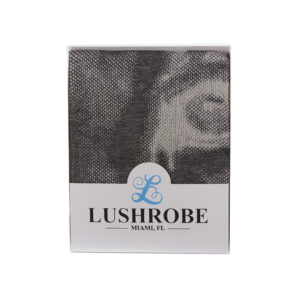 Tekkell knows nothing says cozy like a warm, soft throw blanket in your favorite corner of the couch. There are so many ways to decorate with blankets that will make your couch and the entire room look more inviting. Throw blankets are also an affordable alternative to redecorating on a large scale. Improve your room's decor with the many colors available from Tekkell.
Begin with a Lushrobe throw blanket from Tekkell and let your creative juices flow. Here are a few ideas to get you started.
1.Fold a throw blanket and cover the back of the couch with it. Laying it flat and stretching end to end will give your cushions a fresh new look.
2.Do a triangular fold with your throw blanket on the back of the couch to create a point over the center cushion. Fold the blanket from opposing corners to make the triangle. The effect is one of pointing out a seat to visitors.
3.Lay a throw blanket over the seats. This not only makes it available, it protects the cushions from pet hair while you are away.
4.Toss a cozy throw blanket into the corner of the couch. This creates the impression of a comfortable, welcoming place to read or nap.
5.Fold two or more blankets and lay them over the arms of the couch. This will make a blanket available to anyone sitting on the couch. No more listening to the kids fighting over one blanket.
6.Fold a throw blanket lengthwise, then roll it up into a bolster. Now you not only have a blanket, but you also have a makeshift pillow ready for napping.
7. Fold a throw blanket lengthwise, then lay it over the back of the center seat. Take the length and tuck it under the center cushion and pull the tail until it peeks out from under the cushion. This gives you a sleek broken design effect without the cost of reupholstering the couch.
8.Use a round Lushrobe throw blanket across the back of the couch to create a wave effect.
9.A throw blanket with the edges tucked behind the back cushions and pulled over the seats makes an inviting fort to hide away in on stormy days. Never underestimate the comforting powers of a simple blanket.
10.Drape a round blanket on the corner and arm of the couch and that will be the first seat to be taken on movie night. Nothing is more enjoyable than peeking out from behind your favorite blanket while watching a scary movie.
When it comes to throw blankets, Tekkell has you covered. The luxurious Lushrobe line of blankets comes in many original designs and colors.  All Tekkell blankets are made with 100% Turkish cotton and are woven double-sided to give extra warmth without being bulky.
You can choose a design from our inventory, or opt for a white label blanket and create your own custom blankets.
Creating a custom wholesale order with Tekkell is easy. Just call 305-767-4249 or contact Tekkell online. Talk to one of our professionals to find your perfect throw blanket.
RELATED POSTS