4 Apparel Items for a Sustainable and Eco-friendly Wardrobe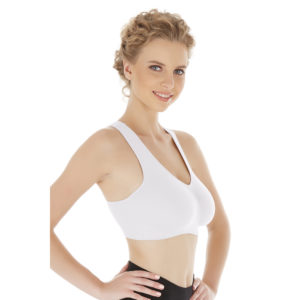 Tekkell is your premier source for all you need to build your eco-friendly wardrobe. All of our apparel items are responsibly sourced and manufactured so you can feel good about doing your part to protect the earth. Of course, being responsible doesn't mean you can't look good doing it.
The Urbamboo Line of Shapewear and Underwear
Our entire line of Urbamboo garments is created from real bamboo. The benefits of using sustainable bamboo are many. Bamboo has natural antimicrobial properties so there is no odor no matter how much use your favorite garment sees. It is also naturally hypoallergenic, making our shapewear a heavily favored choice for those with sensitive skin.
The 85% bamboo 15% elastane blend makes our Urbamboo line the most comfortable and sought-after underwear available. It is also eco-friendly and will naturally decompose without leaving chemicals in our landfills.
Leggings for Everyday Wear
Our Urbamboo leggings are an excellent choice for the gym, but they can also be put into your daily wardrobe. The seamless design makes them comfortable enough for wear with a long shirt or as an added layer for warmth on a cold winter day.
Our leggings are available in two styles, Capri length for warm weather style, and full length for more coverage and support.
Shapewear for Your Best Look
Shapewear has found its way out of the gym, and we have the best organic shapewear for everyday fashions. Urbamboo shapewear is available in a high-cut belly shaper underwear for use with slacks and skirts. We also carry a full-body shaper when you want to look sleek in your best dress or any other outfit.
The Corset is Back
Our corsets look nothing like the whale-bone contraptions of day past, but the support is no less effective. Our full body long leg slimmer corset gives you full support from leg to the breast. The seamless design means no scratchy sore spots, just soft bamboo comfort.
The Best Sports Bra You Can Buy
Sports bras are either a stunning success or a complete failure. Our Urbamboo sports bras are the best you will find. The natural elasticity of bamboo gives them more support than other materials. Available in small, medium, and large, you will find just the right sizes to fit every customer.
As with all our Urbamboo line, our sports bras are made with a seamless design for top quality comfort and no chaffing.
Build a Sustainable Wardrobe with Tekkell
All of our products are in stock and ready to ship from our warehouse in Miami, Florida. You will receive your order in about two weeks along with our 100% guarantee. If you are not completely satisfied with your order, we will work with you and do what we need to do.
Call us at 305-767-4249 to speak with one of our expert consultants. We will work with you to make sure you have exactly what you need for success. Contact us today to begin your bulk order for a sustainable wardrobe.
RELATED POSTS