Organic Cotton Scarves at Wholesale Prices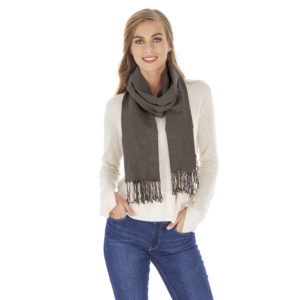 Tekkell features four major brands: Urbamboo, Lushrobe, Ecolusive, and Shawlbliss. Tekkell works with suppliers to brand, market, distribute, and manufacture luxury products. Tekkell is the central creative force behind the creation, design, and outsourcing of their items. The items include personalized scarves, towels, shawls, and handkerchiefs. All of the products are from Turkey, and are made available to hotels, spas, retail stores, as well as end users. Organic cotton scarves are one of Tekkells premier items.
Scarves are a fashion accessory that display status, worn by emperors, fashion designers, and have been historically used as gifts and status symbols dating back to the 19th century. With a rich cultural history as a fashion symbol, as well as a source of warmth and comfort, organic cotton scarves are of vast importance and use in the fashion world. The Italian fashion houses of Gucci, and Fendi, as well as the American and Vera all highly value scarves as cultural imports.
Tekkell offers customizable white label organic scarves of high quality at great prices, and mirrors the craftsmanship of top international designers. The finely woven fabrics allow their wearers to display sophistication, grace, and reflect their unique personalities. Tekkell is based in Miami, but their scarves are uniquely a European invention, giving their designer scarves a fashionable edge.
With men and women both wearing scarves, the social popularity and cultural weight of these scarves make for great gifts. These white label scarves are custom tailored to suit your specific client needs. These scarves are crafted with a light enough weave to be worn as an accessory in warm weather, yet created with a strong enough fabric to keep you warm in the winter. They've been worn with dresses and jeans alike. With a textile manufacturing plant in Turkey, and offices in Miami, Tekkell is able to design and distribute organic scarves all around the world.
Purchasing these scarves in bulk at wholesale prices requires putting in a specific order. Contact Tekkell today in order to purchase one of these highly fashionable scarves. Processing times usually require a minimum of two weeks of manufacturing, and items can be shipped out to anywhere in the United States. Contacting a consultant at Tekkell, and putting in a minimum purchase order will set you on your way.
Tekkell has unique eCommerce viability and pushes to market highly creative, environmentally friendly niche products to a wider market. The luxury items from handkerchiefs to scarves, to bags and robes combined with the superior attention to detail makes Tekkell a special company. We pride ourselves on our ability to merge environmentally friendly design and personalized products as a business.
Tekkell specializes in eCommerce branding and manufacturing. Tekkell also features Eco friendly manufacturing and operations scalability. Tekkell outsources it's products to multiple countries.
Tekkell is a premier wholesale supplier of white label accessories. It specializes in eCommerce, branding unique high end apparel, and creating a serviceable platform to purchase. Visit the contact page for more information. Tekkell offices are located in Miami, Florida.
RELATED POSTS