100% Cotton Throw Blankets at Unbeatable Prices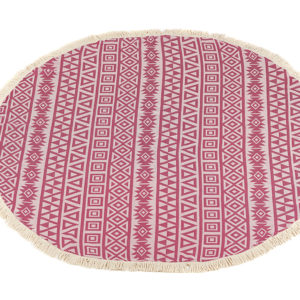 The throw blanket has a reputation as a cold weather item, but here at Tekkell, we know these cozy accessories are versatile enough for every season. Let us show you how our 100% Turkish cotton throw blankets can be one of your best sellers no matter the weather.
Peshtemal Cotton That Gets Softer After Each Wash
Our luxurious throw blankets are made from 100% Turkish cotton. This quality peshtemal material is used to create a throw blanket with a smoother surface area than other blankets. Peshtemal also has a unique quality of becoming even softer with each washing, making our throw blankets the most desired of all.
Our Lushrobe throw blankets resist fading and will not pill from use keeping them looking like new for years to come.
Throw Blankets: The Ultimate Decoration For Your Home
You know our throw blankets are the perfect compliment to home decor, but did you know they are excellent for outdoor activities as well?
The sales of home decor items increase during tax season. People are looking to freshen up the look of their home and throw blankets are popular items for this. They are not only comforting additions at the foot of the bed, but they can also brighten up a room just by being tossed over a chair or the back of the couch. Nothing looks more inviting than a throw blanket thrown over a chair in a reading nook or by the fire.
With some creative merchandising, our cotton throw blankets will sell year around in the most unlikely departments. Try displaying our Lushrobe throw blankets in the infant's department. When paired with a diaper bag and bottles, they make exquisite baby shower gifts. Our throw blankets work well in the outdoors department too. They are the perfect throw blankets for camping and hiking since they fold flatter than other style blankets.
Different Colors And Designs For A Unique You
Our 100% peshtemal throw blankets come in a wide variety of colors and prints. Our designs are a mirror image, meaning same print but contrasting colors on the front and back. Choose from a traditional rectangle or a unique oval throw blanket for an interesting variety.
Another option for you is our white label line. With a little creativity and some clear photos, you can design your own line of cotton throw blankets exclusive to your brand.
100% Cotton Throw Blankets At The Wholesale Prices
When you order wholesale cotton throw blankets with us at Tekkell, we want you to be happy with every aspect of your order. Starting with a low minimum order, we make it possible to fill your inventory with the best 100% Turkish cotton throw blankets.
Once you call 305-767-4249, you are connected with an expert consultant. Every order is backed by our 100% satisfaction guarantee.
Contact us today to experience the Tekkell difference. You and your customers will love the difference.
RELATED POSTS