Ecommerce Wholesale Product Sourcing Consultants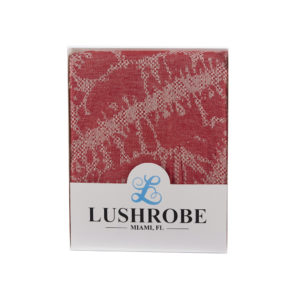 Any person who takes only a succinct glance at Tekkell's website can quickly grasp what our company is all about: sourcing high quality products from around the world and selling products to customers at affordable wholesale prices.
Tekkell offers a huge variety of customizable color and design options for every product our store supplies, and every item is available at an affordable, wholesale price; however, in addition to selling well-crafted bags, scarves, towels, and more, Tekkell is available to other online businesses as a consulting service.
Do You Need Help Starting or Growing Your Online Retail Store?
If you are a business owner who is looking to start an eCommerce store and you aren't quite sure how to begin, or everything you've done for your business sadly isn't seeing the kind of success you want, then perhaps it's time for you to get some assistance.
There are experts in every industry for a reason, that's a fact that can't be denied. And that's exactly what Tekkell is: a group of eCommerce branding experts.
To be more specific, Tekkell specializes in sourcing, marketing, and branding unique niche products and selling products online via various eCommerce platforms.
Does this sound like something you need help with?
Tekkell Can Help Your Online Business Succeed
If your business is already up and running or you at least know what kind of products your business is going to sell, then Tekkell can assist you with making sure your products are presentable—because you want customers to want to buy your products, right?
Tekkell's team of creative and savvy entrepreneurs can assist you with marketing your products successfully online. We can do this by creating appealing and environmentally friendly packaging designs for your products. Tekkell can also provide you and your team with smart and cost-efficient solutions for sourcing many products in multiple countries so you can grow your consumer market.
Tekkell's team can also help your business with product photography too. It's important for products to look just as good in real life as they do in pictures; therefore, Tekkell can assist your business in obtaining quality photographs of the products your company sells.
Do You Want to Become a Distributor of Tekkell Merchandise?
On Tekkell's online store, consumers can browse an assortment of quality-made merchandise that is manufactured by distinguished retail brands, such as: Ecolusive, Lushrobe, Shawlbliss, and Urbamboo.
Any of the products you see on Tekkell's website are available for purchase by customers and businesses alike. This means if you are a business owner and you want your business to become a distributor of any of the products Tekkell currently supplies… then you can!
Get in touch with Tekkell's team today and we will discuss inventory and how much product your business should stock depending on your company's target market.
Do You Need Help Starting an Online Business?
If you don't know what kind of products you want your online retail business to sell and you aren't interested in selling products by Ecolusive, Lushrobe, Shawlbliss, or Urbamboo, then Tekkell can help you find the products that are right for your business and desired consumer market.
Tekkell can help you in 2 ways:
You can tell us what kind of products you're looking for and all of the specifications you want (bags, shirts, scarves, etc. styles, sizes, colors, etc.) and Tekkell can make the kinds of products you want
Tekkell can help you find manufacturers in other parts of the world capable of creating the kinds of products you want at affordable prices
Reach Out to Tekkell Today
Whatever stage of success your online retail business is at right now, Tekkell can help it be more successful.
Contact Tekkell's team today to learn more about the services Tekkell provides and what our team can do for your company.
We look forward to learning more about your online retail business and discussing its bright future.
RELATED POSTS