Wholesale Custom Tote Bags for Promotional Swag Gear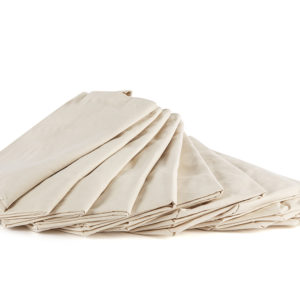 When it comes to fashion, it's all about how you wear it, your attitude—the swag, right? But what brings about the swag? It's the belief in the product. When you know you've got something good, it shows. You have confidence in it knowing that it's a product that cannot be denied. People want it and you've got it! Being fully aware of this power can only bring about a swag that will attract everybody. 
But what's the core of all of this said swag? 
The product, right? Without the product, what do you have that's going to attract the people to your brand?
Finding Your Brand 
This is where Tekkell, a textile manufacturing company based in Miami, Florida specializes in crafting the finest quality of custom tote bags available to you at a wholesale cost per unit. Our tote bags are made of 100% cotton and designed with 33% less ink than other manufacturers and no chemicals are used during the fabrication of our totes. We focus on environmental-friendly manufacturing and operations scalability as well. But first we assist you with product design helping you make the most unique promotional tote bags that will inspire envy among your business colleagues. 
How We Make This Happen 
With your input and our expertise, we design your products and then present them with an attractive packaging that will appeal to buyers whether they are selling in a brick and mortar retail store or online. We design a strategic packaging concept that will make buyers feel as though they are receiving a gift when they purchase your product! Next, our product photography services make sure that your promotional totes are well presented in the best light and angle possible for online purchasing and advertising. 
Branding with Service 
Along with the product design, we'll make sure that your promotional tote bag is complementary to your business brand. And as far as quality goes, Tekkell provides service and support making sure that you are completely satisfied with your product. If for some reason, something is not right, we will make it right! 
About Tekkell's Ecolusive Line of Totes 
The Ecolusive Multi-Purpose Natural Toned Shopping and/or Beach Bag is the perfect starter for your promotional tote gear. It is literally a blank canvas that you can stamp your own brand on to. These quality canvas tote bags come in a pack of 5 totes and is 11 x 6 x 13 in size, but can be manufactured in any size you want. You can use them for promotional purposes for tradeshows, conventions, give-a-ways, employee birthday gifts, and more! Of course, you'll need to speak with a Tekkell consultant for specialized orders like this. Keep in mind that when it comes to manufacturing a custom product, nothing is impossible with Tekkell. 
Get Your Swag On! 
Stock your customized promotional swag gear with Tekkell's deluxe wholesale swag totes. Contact us online, or call us directly at 305-767-4279.
RELATED POSTS