White-Label Company Branded Promotional Towels
I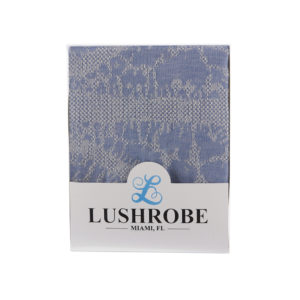 f your company needs its own white-label company branded promotional towels, Tekkell is ready to meet that need. Tekkell manufactures superior quality towels available for your branding. Promotional items like quality textiles are foundational elements of a smart marketing strategy. This key piece of your business strategy melds the support of your employees, the loyalty of your customers and human emotions. Experts suggest that these elements form the basis for a strategy that is solid and complete. Therefore, when looking for promotional or swag products, it is necessary to obtain the best products possible at the best price possible.
Tekkell's Lushrobe Line of Towels
Tekkell's Lushrobe Peshtemal towels are crafted in Turkey with some of the best Turkish cotton available. The towels are made in the traditional Turkish towel shapes of oval and rectangle, trimmed with fringe and patterned on both sides. The logo of your company including any branding graphics can be manufactured on the towels made by Tekkell. Tekkell offers double layer towels that offer an even greater level of absorption than the standard excellent absorption of the peshtemal towel.
Tekkell Lushrobe Peshtemal towels are unique in being designed in fashionable Miami in the United States (US), yet manufactured in the company's exclusive plant in Turkey. The towel is the product of the best of Miami fashion and European craftsmanship. The Lushrobe line of custom Peshtemal towels is an excellent choice to meet your needs for a white-label promotional towel. Available at a discount in bulk as well as no minimum required for order, Lushrobe by Tekkell surpasses the standard promotional terry towel.
Lushrobe, a Superior Peshtemal Towel
Traditional Turkish towels are renowned for their extra absorbent properties and for their super softness. Turkish towels are woven of cotton fibers that are longer than those used in a typical terry towel. The cotton fibers are derived from premium Turkish cotton that allows the fabric to have fewer joins. The threads are stronger and smoother and create the unique textile that results in a lusher towel. Lushrobe towels are aptly named as they wrap one in the fluffy lushness of a deluxe Turkish Peshtemal towel.
With the exquisite softness of such an absorbent towel also comes the deceptively lightweight feature of the Lushrobe Peshtemal and all available for complete customization for your white-label promotional line of towels. This type of towel is typically found at high-end hotels and spas. Your clients will feel favored with a delightful gift of your white-label promotional towel. Such a promotional item reflects the quality of your company and your regard for your clients and their support.
Create Your Custom White-Label Brand of Promotional Towels
Tekkell's Lushrobe has a variety of patterns and colors for their line of towels, yet you can use that as a point of departure for your creative ideas for your own white-label line. It is an easy process to work with Tekkell's Miami based designers. For your own artwork in whatever form from pencil sketch to painting, simply prepare it in a high resolution graphic for the Tekkell team. Your own line of white-label towels can be ready to ship to cities across the U.S. within a couple of weeks of beginning the design process.
Create your white-label promotional towel inventory with the custom Lushrobe Peshtemal towels from Tekkell. Contact us online, or call us directly at 305-767-4249.
RELATED POSTS