Manufacturer of Corporate Promotional Swag Gear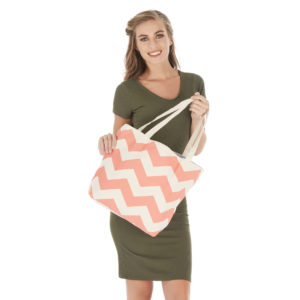 Company Swag Is Serious Business!
Company swag is considered a key part of an intelligent brand strategy. Swag is important to your business. Maybe you have been in business a while and have never created swag, or perhaps your swag products have gone stale and you're in the market for some brilliant new ideas.
Maybe you don't even understand what this swag is all about.
Swag is any product with your logo used to promote your brand. Perhaps that doesn't seem too remarkable, but it is a pivotal piece of a company's long-term brand strategy.
The reason swag is so key to the long-term brand strategy is that this one element combines employee involvement, customer loyalty and human emotion. Those factors are what business gurus tell us are the key factors in any comprehensive brand strategy. So with swag, we can cover all the basic points with one powerful tool. With Tekkell producing your company swag, the products are truly beautiful as well.
Tekkell Textile Products—A Perfect Match for Corporate Swag Needs
With a world of swag to choose from, you need to select wisely to promote your brand both to customers and to employees. Tekkell has quality products in several lines that consumers love. With endless customization options available to your business at wholesale prices, you can get excellent products that reflect your brand message.
Tekkell textile products are manufactured in Turkey at a company-owned plant. The superior European craftsmanship sets Tekkell products apart from the competition. What's more exciting is that these finely made textile goods are designed in a fashion hub in the United States—Miami to be exact. This sets Tekkell apart from other makers of textile products appropriate for corporate swag.
The Ecolusive Line of Tote Bags—The Perfect Choice for Corporate Swag
Tekkell's line of tote bags are a perfect product for corporate swag. The line of Ecolusive tote bags are made of 100% cotton with no chemicals used in the manufacturing process. The design process uses about 1/3 less ink than typically used in producing graphics and fonts. These casual bags are perfect for use in shopping, carrying essentials to the gym, work or school, or even in place of a purse. Available in a variety of sizes, colors and pa
tterns, the environmentally conscious tote bag is reversible as well.
Tekkell's Ecolusive tote bag is completely customizable for your corporate swag needs. All we need is a high-resolution file of your graphic, pattern, pencil sketch, or painting to create a custom designer bag. You have the choice of including your own private label in the tote as well.
The bags are available in small: 10″H x 9″W x 5″D, medium: 12″H x 13″W x 6″D, large: 15″H x 17″W x 7″D, and extra-large: 17″H x 19″W x 10″D. If your needs require a custom size, that is also possible.
It is so simple to stock your personalized swag inventory with high-end Ecolusive tote bags from Tekkell at wholesale prices. Contact us online, or call us directly at 305-767-4279.
RELATED POSTS