Manufacturing Unisex Scarves at a Wholesale Price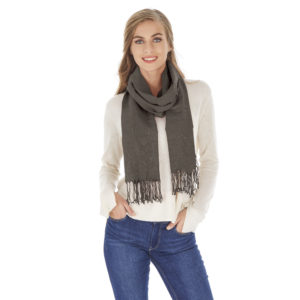 Scarves are a simple, yet stunning fashion accessory for men and women. Of all the pieces that can be added to an outfit, the scarf is the most versatile. A scarf can be worn in many ways to add zest and color to the most basic of ensembles. When wearing neutrals, your scarf draws the eye to that splash of color perhaps echoed in your earrings or handkerchief. Donning a scarf is the simplest way to show your style without much fuss. Investing in a wardrobe of scarves is wise, for they will give years of service and often can be worn throughout the seasons, too. The man with the tee shirt and jeans may add a scarf, then pop on a sport jacket and look simply elegant. Scarves are a unisex wonder in the fashion world.
So How Can I Become a Reseller?
When you want to manufacture unisex scarves at a wholesale price, think of Tekkell. Tekkell is a wholesale distributor of textile goods for retail stores. Tekkell manufactures several brands of textiles including unisex scarves in its own facility in Turkey. The company is renowned for the expert workmanship as well as the excellent quality of raw materials used. The scarves and all product lines are designed in the fashionable U.S. city of Miami giving them their unique stylish look.
Tekkell's Shawlbiss Line of Quality Scarves
The most discerning of retailers will find the Tekkell Shawlbliss brand to be a perfect choice for their shops. The line of scarves and shawls are crafted of the silkiest 100% Pashmina. The scarves are created to be versatile and worn as shawls or even headscarves if desired. The versatility extends to the range of colors and patterns that Tekkell designers have chosen for their off-the-rack unisex scarves, yet the beauty for many retailers is in creating their custom designs for their own customers at a wholesale price.
This line of unisex scarves may be tailor-made for your eCommerce or brick and mortar store. The Shawlbliss line of scarves and shawls is available at a reduced unit cost with bulk purchasing. Your store can have its own private label scarves with company-designed branding and artwork ready to sell in just a couple of weeks. You can create your own line of scarves that will speak to your niche customers and know that you have the quality and fashion sense of Tekkell Shawlbliss at a wholesale price.
Shawlbliss is a White Label Product Too!
Use your brand logo and any artwork or designs you like in new and exciting ways. Choose from Tekkell's palette of colors sure to please your customers' color and style sensibilities. Working with the company's designers you will need a high quality resolution image of any pencil sketch, painting or photograph. About two weeks after working with Tekkell consultants on your individualized creation, your scarves will be ready to ship from Tekkell's Miami warehouse to cities across the United States.
It really is possible to manufacture deluxe unisex scarves at a wholesale price with Tekkell Shawlbliss. Contact us online or call us directly at 305-767-4249.
RELATED POSTS