Custom Wholesale Cotton Handkerchiefs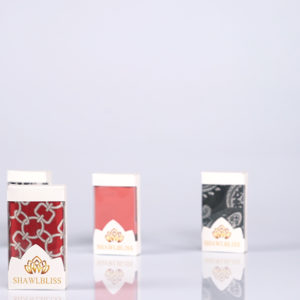 If you're looking for custom wholesale cotton handkerchiefs, you might do a Google search and just look for the best price. But the best price is often not the best quality, so you may want to look a little deeper. Here are some things to consider.
Not All Cotton is the Same
Cotton can vary dramatically in its feel and durability. You can get cotton handkerchiefs that you can practically see through, and others that are thicker, soft and absorbent. More durable handkerchiefs tend to hold up better after washing as well.
Less expensive handkerchiefs also tend to pucker at the hemline and get out of shape as time goes on. A higher quality handkerchief will stay true to its original shape, and the hem will always lie flat.
Consider Your Customization
The type of customization you want may determine the type of handkerchief you should buy. If your customization is going to be printed on the handkerchief, you want to be sure that the design won't 'bleed' onto the handkerchief when it is washed. This is especially true if you are using a white handkerchief with a dark imprint.
If you are customizing with embroidery, the fabric will be particularly important. Lighter, lower quality cotton fabrics may pull when embroidered, causing the fabric to bunch under the embroidery thread. If the thread is not preshrunk, the same thing can happen as the thread shrinks when washed, but the handkerchief doesn't.
There are a wide variety of custom wholesale cotton handkerchiefs that you can purchase off the shelf from manufacturers. These can vary in quality as well, so you may need to try a few suppliers before you find one that you like.
Make Sure You're Buying from a True Wholesaler
There are many companies that advertise 'wholesale prices' but they are, in fact, retailers. While they may offer discounts from the prices you see in a brick and mortar store, they are not true wholesalers.
Here are a few ways you can tell if you're buying from a true wholesaler. They won't sell one or two of something. This doesn't mean that they won't provide you a sample of a product you're going to order in bulk, because they should do that. But as a rule, they're going to be looking for orders in the dozens, if not hundreds, of pieces of a single item. This is so they can understand how many items you're likely to order over a period of time, and where you need them shipped to, as this can affect the cost.
If you're looking for a quality source for custom wholesale cotton handkerchiefs, look no further than Tekkell. They are a source for wholesale handkerchiefs, scarfs, totes, and other accessory products for ecommerce resellers. Their products are made from the finest Turkish fabrics and can be customized to your exact specifications. For the best quality custom wholesale cotton handkerchiefs, try Tekkell. Contact us online or call 305-767-4249 today!
RELATED POSTS