Stocking Plain White Handkerchiefs in Bulk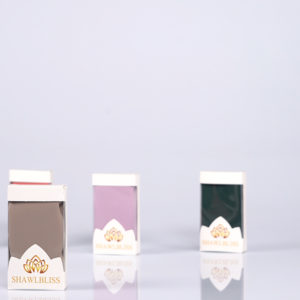 Plain white handkerchiefs may not seem like the most exciting accessory item. So why would you want to stock them in bulk in your eCommerce or brick and mortar store?
Here are 3 great reasons.
1.         They're Eco-Friendly
People are beginning to realize that it's better to use a reusable cloth tote instead of a plastic grocery bag. The same holds true for handkerchiefs and tissues. While most people still shy away from using a handkerchief, there are many times when a handkerchief is a worthy improvement over the tissue. Drying those tears of happiness at a wedding is more effective and even more poignant when you use a handkerchief. The same goes for dabbing the forehead when it's covered in perspiration. A quick wash and the handkerchief is ready to be used again, so there's no waste.
2.         They're Making a Fashion Comeback
The plan white handkerchief is making a comeback when it comes to fashion. When artfully folded and placed in a man's suit jacket breast pocket, it gives an entirely different impression than the colored silk pocket square. That bit of pure white cotton or linen peeking out from the pocket says I'm understated, yet elegant. I'm not frivolous but I appreciate the finer details.

Having that plain white handkerchief in your pocket also provides the opportunity to assist a damsel in distress, should you encounter one. When you come across someone who has been overcome with unexpected emotion, there are few gestures as chivalrous as pulling out your plain white handkerchief and offering it to dry their tears. You can also come to the rescue in the unfortunate event of a spilled drink.
3.         Crafters Love Them
The plain white handkerchief can be the basis for dozens of craft projects. Whether you are selling to the type of crafter who sits at the kitchen table with the kids or the type that makes most of their living on Etsy, the plain white handkerchief can form the basis for many of their craft projects. They can paint on them, dye them, even wrap them into 'flowers' and plant them in a felt pot. The possibilities are only limited by the imagination.
Why Buying in Bulk Makes Sense
Regardless of what your customers use plain white handkerchiefs for, it makes sense to stock them in bulk. To do that, you need a reliable supplier of quality handkerchiefs. Consider Tekkell, a provider of plain white handkerchiefs sourced from different countries. Whether you need the very lowest price available for a cotton handkerchief or are looking for a durable, absorbent, super-soft luxury product for your most discerning clients, Tekkell can source it for you in any quantity.
Tekkell helps eCommerce companies find the best sources worldwide for their products. We also sells accessory items like tote bags, towels, shawls, blankets, and, of course, handkerchiefs at both wholesale and retail. Contact Tekkell today for a quote on any textile product you need in bulk at 305-767-4279 or reach out to us online!
RELATED POSTS