How to Source Wholesale Handkerchiefs From a Trusted US Company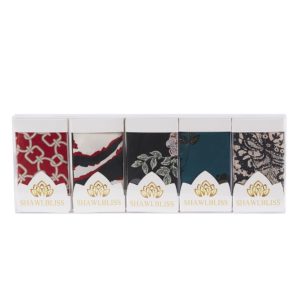 You put your heart, soul, and dreams into your business. You have decided to carry a variety of handkerchiefs due to customer demand. You want the highest quality products, made in the U.S., and available from a wholesaler you can trust. How do you find a trustworthy company though? Here are a few things to consider.
Locating a Company
The first hurdle is to find a wholesaler in your venue. Google will lead you to several handkerchief wholesalers. It takes a bit of legwork to find a trusted company though. Research company reviews written by previous and current clients. Here, you will find all you need to know about a company's reputation, business values, and quality of their products. Talking directly to a business that has used the wholesaler in the past is another option.
Be Sure You are Buying Correctly
Wholesale means buying in bulk for retail resale purposes. A reputable wholesaler will offer just that, bulk. The main difference lies in the pricing. Buying several individual pieces for a reduced price is not wholesale, simply volume purchasing. This is a clear sign that you are dealing with a retailer and not getting the best prices possible.
The Hometown Factor
It makes sense that if you want handkerchiefs made in the U.S., you also want a U.S.-based company. There are several results on Google for companies advertising wholesale products made in the U.S. The catch is, they are in China or various other countries. This will cost you dearly in shipping charges as well as hold your order up indefinitely while it passes through customs. Time spent waiting on an order can cost you in lost revenue and repeat business as well.
Every Order, Every Time
An exceptional wholesaler is one that can guarantee the quality and accuracy of every order they deliver. Being able to depend on the company you choose is the cornerstone of a beautiful business relationship. After all, a happy customer is a repeat customer, and that is the goal with a trustworthy company.
Will There Be Anything Else?
It is about more than just cost. A wholesaler you want to work with will offer services beyond the basics. Look into their return policy. There is no such thing as perfect, and on the rare occasion you may find your shipment flawed, you will want to know the company's customer satisfaction policies. An outstanding company will make it easy to return, receive credit, revise orders, and will be available for any questions you may have.
Isn't that Special?
The prime company will offer little extras from time to time. Often, you can order monogramming, color schemes, or other customizations. Providing photos is another rung in the quality assurance ladder. Making sure the customer gets exactly what they order, then going that extra mile is what gains trust and confidence.
Let's Clear the Confusion
Operating right here in the USA and offering only the finest quality handkerchiefs available, Tekkell is happy to walk you through the steps involved and answer any questions you may have. Just give us a call at (305)-767-4249 or stop by our website.
RELATED POSTS