Where to Purchase Women's Form-Fitting Underwear in Bulk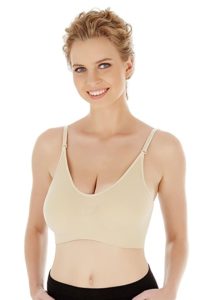 When it is time for you to stock your shop, you want variety, style, and quality. The style today is shape wear, more commonly known as form fitting undergarments. Deciding who to buy from can be a daunting task. The more you know about the product, the better armed you are to choose a supplier.
Know Your Product
There is a multitude of companies offering form-fitting underwear in bulk. Your job is to weed out the products that just don't cut it with the customer. Always research what brands a wholesaler is offering. Shape wear is often called compression wear. The suggestion being that it will make you look better and feel better. Many styles just do not deliver. They stretch out and loose their shape. Many materials are notorious for this. Once women have a product fail, they will not return, spelling disaster for your business.
A 'Brief' Look Back
From the stage of corsets and those awful girdles evolved today's supporting cast. The purpose is to give women a shapelier figure and support. Bras and core supports were and are still in demand. An undergarment that could hide the little bulges but still be unnoticeable under the fashions of the day were hard to find. When a supportive brand was found, it was often bulky and hot. Manufactures rose and fell following trends instead of creating a better product. Today there is a selection of materials that provide the support with the added feature of comfort, but lack longevity.
Urbamboo to the Rescue
In the quest for the best, Tekkell has found that bamboo has all the features needed to create prime products. Manufactured with a mix of elastane and bamboo, their line of undergarments provides strength, support, coolness, and discreetness. Bamboo has been found to have superior resiliency and absorbing properties. Urbamboo has integrated it into a product that stays cooler than traditional brands and also holds its shape much better than the thicker brands.
Wide Selection
Selecting a wholesaler that offers a wide selection will enable you to offer your customers the very best. Starting with the basics, Tekkell's Urbamboo has simple panties, bras, and tanks but it does not end there. Specialty items are gaining popularity and Tekkell has risen to the occasion. Full body shaping briefs, stomach shapers, and even gym tights set this supplier apart. Moms-to-be will appreciate the maternity line. Seamless underwear and adjustable tank tops help to ease the discomforts of pregnancy. After the baby arrives, moms will want the post-pregnancy breastfeeding adjustable bra and undershirts. Stocking this variety will increase your sales and raise customer loyalty.
The Bulk Wholesaler for You
Obviously, you have a wealth of choices in wholesalers. One offers great prices. Another one offers a good selection. If you could have the best of all options rolled into one, wouldn't you choose it? With Tekkell's quality items and excellent wholesale prices, you cannot go wrong. You will also appreciate their satisfaction guarantee, return policy, customization, and superior customer service. Give us a call today at (305) 767-4249 or visit our website to see what Tekkell can do for your business today.
RELATED POSTS