Top Distributors of 100% Cotton Throw Blankets in Miami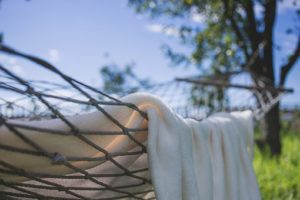 In every corner of Miami, there is a cotton throw distributor. However, not every distributor delivers the best quality products with ease of ordering and at valuable costs. So when you are shopping for your wholesale product, don't just look at what comes up first – look for Tekkell.
If comfort is the only guide you are using, you will learn there are a few companies and brands that fit this criterion. As a buyer, you really need to get the best value for your dollar. A good distributor of 100% cotton throw can help you understand what is available so you can make an informed decision before you buy.
What To Know Before You Buy 
When you come across products to compare, do not just buy because the price is favorable. There are important things to look for to avoid regrets after you make the purchase. Here are a few things to look for if you want to get complete satisfaction from your purchase from a top distributor in Miami.
Item Quality
 The quality of the product is the most important aspect when shopping. Tekkel sources organic materials from all over the world to ensure you have the best quality on the market. Only a top distributor will ensure that you get the product of the right material and the right makes to satisfy your needs.
When you are shopping for your wholesale product one thing you have to keep in mind is that not all products provide the same amount of warmth. Blankets vary in quality and so is their performance. This is why you really need to get a throw that is 100% organic cotton.
Moisture Wicking Capability
 Finding a product of good quality is very important. This material wicks moisture away from the body quite well compared to other synthetic materials. This ensures that your body is not overheated, and you stay cozy and warm all night long.
Allergies
Hypoallergenic in nature, the benefits of high-quality cotton products are beyond compare for the sensitive skinned. You are covered with Tekkell's products, for they ensure with best-in-class material sourcing that their materials are organic, hypoallergenic. These are blankets that can be washed hot or cold.
Just like any item, your throw will need cleaning and care. A good distributor should keep the longevity of your product in mind and inform you the consumer on options for maintenance and care according to your preference. Ensure you are getting a product that at very least has a tag that specifies how you can clean your blanket since not all blankets are machine washable. Others are dry clean only.
The Best In Miami
When choosing your 100% cotton throw for wholesale or for yourself, make sure you go for the right product. You have a few things to consider such as quality, sourcing, cost, and ease of ordering or customer service. To choose the company that is most appropriate for you, see Tekkell today. You can have a superior product at an unbeatable price.
Give us a call at (305)-767-4249 or stop by our website.
RELATED POSTS