Top Wholesale Handkerchief Company in Miami With Great Designs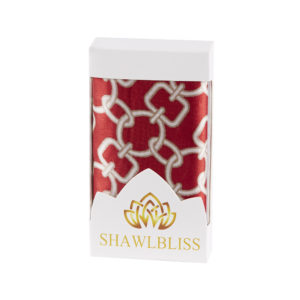 The handkerchief is back. It has brought style and class with it, and Tekkell is bringing them to you. Being the top wholesale handkerchief company in South Florida means Tekkell has earned customer trust with value, quality, and service. Take a look at all the ways they have succeeded in the wholesale business.
Best Selection
The mark of a great wholesaler is offering a wide variety of products. Tekkell has a wonderful array of designs in their handkerchiefs line. Carrying the ShawlBliss brand, they keep it fresh with new colors and designs arriving regularly.
Along with their unique designs, they also have white labeled, plain white handkerchiefs, ready for you to customize any way you please. With a full team of marketing and branding experts, they can answer any questions you may have about creating your own brand.
Best Wholesale Pricing
Pricing is a very important point to consider. You want to deal with a company that respects your bottom line. Tekkell will never take advantage of your trust. Their bulk prices are fair and will leave you plenty of room for profits. A happy customer is a return customer, and Tekkell wants you to return for all your bulk needs, just like your clients will return to you for your unique selection they can not find anywhere else.
Target Customers
You have decided to stock handkerchiefs, now who are you going to sell them to? ShawlBliss's quality materials and designs will become a favorite with all your customers, but reaching out to the proper audience is the key. Who buys handkerchiefs these days? You may be surprised.
Of course, there is always the business-class, tucking them in as a fashion statement. The older generations still carry one in their pockets, just like the old days.
The new generation has brought them back though. Wearing one has become chic as a hair accessory, belt, wristband, headband, and around the neck. Any style you can think of, a beautiful print handkerchief is the finishing touch.
A new use has been evolving in the background for a while now. Crafters are finding more and more uses for the classic hanky. Embroidering the edges to create beautiful, handmade gifts is regaining popularity. Art teachers are buying the plain white handkerchiefs in bulk for the children in their class. Children paint the hankies, then take them home to mom as a treasured keepsake. Quilting clubs purchase plain and prints for use as high-quality patches in their original quilts.
Brides are buying bulk plain hankies and having them custom embroidered with the names of the bride and groom along with the wedding dates to commemorate their marriage.
Customize
Creating your own brand is simple with Tekkell. A purchase of plain white handkerchiefs can become an advertising opportunity. Tekkell works with you in designing exactly the look you want whether it is a simple monogram or a company logo. Every time one of your custom handkerchiefs are used, you get free advertising and the potential for new customers.
They became the top company in South Florida by listening to their customers wants and needs. You owe it to yourself to find out what makes them so special. Call 305-767-4249, or visit Tekkell's website today and talk to an expert on Tekkell's team about how ShawlBliss can increase your sales.
RELATED POSTS