Where Can You Purchase Customizable Multi-Purpose Bags in Bulk?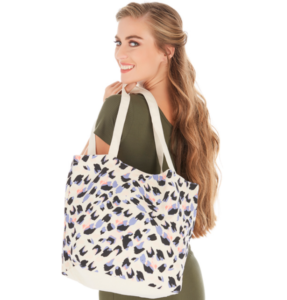 When you own a business, you want to spread the word. Business cards are OK, but the fact is, you can only reach one person at a time with them. When you really want to make a splash with your brand, customizable bags draw attention everywhere you go, even when you are not thinking about it.
Who Sells Bags in Bulk?
There are many wholesalers that will offer a good sale on multi-purpose tote bags, but are you getting the best quality for your money? Tekkell knows you want value, style, and durability when you buy bulk. This is why they use 100% cotton bags that have less ink than the competition. Tekkell focuses on you and works closely with you to assure you get the design you want. Bring your own design, or let a Tekkell consultant guide you through their selection of designs. Together, you will create a look that pleases the eye as well as brings your business to life. Their bags are available in sizes from small to extra large, but if you want an odd or unique size, they can handle that too. You are the boss. Offering competitive options and pricing, Tekkell is the industry leader.
Why Multi-Purpose Tote Bags?
Drawing attention to an online store is especially important. There is no storefront to draw a customer in, and no aisles to browse through. Developing an online presence is tough. Competition is fierce. Bright, colorful tote bags proudly bearing your logo are an excellent way to increase traffic to your online shop. These bags are perfect for a beach outing, reusable shopping bags, product delivery, gift bags, or everyday use. Every time your bag goes out, you have a walking ad spreading the news about your business, and your customers will be delighted with all the ways they can reuse the bags.
Environmental TLC
The verdict is in, the frog was wrong. It is easy to be green. Buying customizable bags lets you do your part to protect the earth. By using a chemical-free manufacturing process, Tekkell has earned a reputation as a highly environmentally friendly company in Miami, Florida.
Providing your customers with customizable bags that are reusable, all natural, and safe for the environment will boost your sales as well as customer confidence in your product.
The Choice Is Clear
Who you buy your bulk bags from makes a difference. Look for a source that uses eco-friendly materials, consistently great pricing, not just flashy sale prices, and most importantly, a company that cares about you. Stellar customer support goes far beyond simply answering complaints, it begins with assisting you with making your vision become a reality and helping you promote your business.
This is what you will find at Tekkell. Their consultants will be there with you every step of the way, making sure you get the best quality tote bags with your logo exactly as you design it. You can shop confidently because Tekkell guarantees your satisfaction. If you find a flaw, they will correct it immediately. This is how you know you have found your wholesale home.
Contact Tekkell
When you decide to take your brand out into the public, let Tekkell help you find the fit just right for you. Call us today at 305-767-4279 or visit our website to learn more.
RELATED POSTS