What to Look Out For When Buying Wholesale Tote Bags Online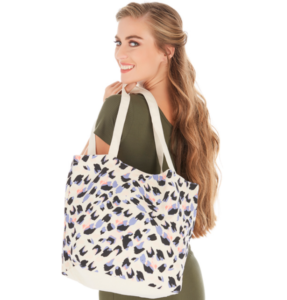 Buying anything online can be dicey at best if you have not done your homework. When you are buying wholesale to stock your business, you simply cannot afford to take any chances.
A popular item is the tote bag. It seems as if everyone under the sun offers these year-round products. How do you know you are getting the quality you demand, for your customers and your brand? Know what to look out for.
The Sourcing of the Tote Bags
Where does the company source the material for the bags? Do they accept all size orders? Are there any issues getting it to the manufacturer? If the source is overseas, will the exporting fees fall back on you? These questions will reflect on the end price you pay.
The Location of the Wholesaler
Where is the company located? To get the best bottom line from your wholesale purchases, ordering from a trusted manufacturer in your home country is the best idea. Even if they import certain materials, the only shipping fees you will pay will be from their door to yours.
The Availability of Wholesale Tote Bags
There is nothing worse than placing an order online and receiving a rain check instead of your order. The right company for you will be the one that always has the product on-hand that they have represented on their page.
The Variety offered by the Wholesaler
A spice aside, variety is essential to sales. Not everyone has the same tastes, so why should you limit your purchases to a couple of choices. Selecting a wholesaler that has a large selection of prints, sizes, and colors will allow you to satisfy all your customer's tastes.
The Pricing of Wholesale Tote Bags
Make sure you are getting a wholesale price, not just a bulk discount. Without attention to this important detail, you are faced with either a huge markup your customers will have to pay, or you will simply make no profit at all. If this is what you have been doing, save yourself the shipping charges and just go to your local warehouse store to buy tote bags.
Be Attentive
All too often, you will find a company that is excellent with accepting your electronic order and charging you, but not much else. Attempting to contact the company in ways other than e-mail are about as successful as nailing jelly to a tree. They simply close the deal with the approval of your credit card and if there are problems, you are on your own.
The Answer: Tekkell
There is light at the end of the bulk-buying tunnel. Tekkell is the best wholesaler for your online needs. With a wide variety of fabrics, exciting designs, and several sizes to suit every need, we have your bottom line covered. Our Ecolusive brand of tote bags is the best eco-friendly line for earth conscience buyers. The chemical-free manufacturing and less ink protect our planet. You can order from one or more of our designs, or opt for the white label tote bags and sport your own logo. The bags are available in four standard sizes, but you can order any size you need.
You will never feel alone with Tekkell. We have an excellent customer service base and experts ready to help you with questions, issues, and advice. You will find assistance any time you reach out, so contact us today, and see what makes us the best wholesaler of tote bags in Miami, Florida.
.
RELATED POSTS