Wholesale Towels for Your Hotel in Miami: Where to Buy in Bulk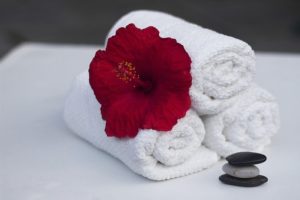 When people go on vacation, they will spoil themselves in ways they never would at home. This means going to the best restaurants and staying at the best hotels. Believe it or not, people will rate an establishment based on the little things like mini-bars and towels. While we can't help you keep the mini-bars stocked, you can stock up on luxurious peshtemal towels that will keep your guests pampered and coming back with help from Miami-based Tekkell. You may even become known as "the hotel with the great towels."
Shop 100% Turkish Cotton Towels from Tekkell
Tekkell uses 100% Turkish cotton that is known as the softest and most absorbent towel material, with the trait of becoming even softer with time and washing. Originally used in the Turkish baths over 600 years ago, this material has found a following in today's society. With this exquisite material, Tekkell makes a beautiful peshtemal towel that is available in a lightweight single layer or a thicker double layer weave. You can be assured that you are getting the best for your guests when bulk buying with Tekkell.
Promote Your Brand with Custom Luxury Towels
All of Tekkell's Lushrobe brand of peshtemal towels come in a variety of colors and designs, but you also have the option of purchasing a wholesale white label towel and adding your own print. Imagine providing your guests a towel they can find nowhere other than your establishment. This could be the very thing that brings them back every year. Your guests will love the spa quality of your towels, and while you hope every single towel will make it back to the laundry, the occasional one will be whisked away in a suitcase. Take heart though, it is free advertising for your hotel.
Better Guest Experience at Your Hotel or Spa
Any guest at your establishment will immediately fall in love with your peshtemal towels. You will see them wrapped turban-style around hair, skirt-style around waists, protecting sunbathers from the hot sand on the beach, on the floor instead of the bathmat, and even rolled up as a pillow in lounge chairs. Nothing feels better than a soft towel after showering from a day at the beach. Whether it is a traditional rectangle or a unique oval, your guests will remember the beautiful towel they used. Peshtemal has a smoother surface than terry cloth and absorbs much faster as well. This will be a great relief to guests that have gotten a bit too much sun. Less really is more when you are sunburned and dreading the entire rubbing after the shower.
Purchase Peshtemal Towels For Wholesale Prices From Tekkell
You pay so much attention to detail, top it all off with the best peshtemal towels you can buy. Tekkell's skillful consultants are waiting for your call. Call us today at (305) 767-4249 or contact us online for more information.
RELATED POSTS