Where to Purchase Monogrammed Handkerchiefs in Miami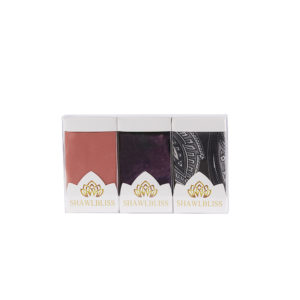 What is a handkerchief? Is it but a square of comfort in times of joy, times of sorrow, and even times of allergies? No. They have found their way into our hearts and wardrobes. They are fun, functional, fashionable, and a staple in any style situation. Over the years, the handkerchief has become a very personal item, and the next natural step is to truly personalize them by providing monogramming.
Who Buys A Monogrammed Handkerchief?
Traditionally, a monogram is a highly personal addition to any item. Unless you had several customers with the same initial, you were stuck with inventory you were unable to move. Today, at Tekkell, we make it simple to offer monogrammed handkerchiefs to your customers with affordable bulk pricing for you. Now you can target several clients with samples and ideas for a variety of uses.
Families will enjoy a handkerchief with their family initials for get-togethers such as reunions or family holidays.
Graduates will love a trendy handkerchief in their school colors and their graduation date on them.
Boutiques can benefit from an elegant handkerchief with their logo to place as an impulse buy, or as a promotional item to loyal customers.
They are an especially thoughtful Fathers Day gift for dads and grandfathers alike. Add a personal touch of appreciation or love, and you have a treasured memento that will be cherished for years.
The businessman in your life will adore a personalized pocket square for his suits. Make him feel like a million bucks with this unique gift.
What Is The Best Handkerchief For Monogramming?
Caution should be exercised when offering personalized handkerchiefs. Here at Tekkell, we provide the answer with our ShawlBliss line. Made from 100% satin, these handkerchiefs will withstand repeated laundering and more than normal daily use. The strength and resilience of this brand make it the perfect choice for monogramming. It will not pucker under the embroidering, which is the main cause of tearing.
Who Provides The Best Line of Monogrammed Handkerchiefs?
Straight out of Miami Florida, we know what people demand of quality wholesale personalized handkerchiefs. We have built our reputation on listening to the client instead of trying to tell them what they should want. By carrying the ShawlBliss line, we offer a product that we can stand behind. We are also able to provide you with the best top of the line monogramming at exceptionally reasonable wholesale prices.
Buying in bulk is simple with your choice of three- or five-piece packages and a low minimum order. Choose from any of our specialized designs or from our wide variety of solid colors.
For special orders, you should allow a little more time for shipment, so plan accordingly, but shipping directly from Miami Florida, most orders will only take no more than two weeks to anywhere in the United States.
Buy From Tekkell
Tekkell is more than just a bulk provider. We go above and beyond the order, providing you with expert consultants who will do more than just assist in the order. We will help you with advice on branding and marketing the product you have ordered, and this is why we outshine all other companies. Standing with you throughout every aspect of your order, we will become the silent partner you depend on for years to come.
Let us introduce you to a better way to buy wholesale today. Contact us today and find your new supplier.
RELATED POSTS