15 Surprising Stats About Tekkell's Throw Blankets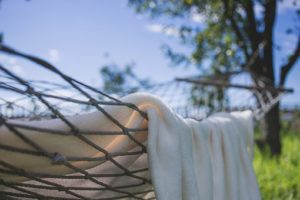 The winter wind is howling, the fire is crackling, and right by your side is a warm, soft, throw blanket to snuggle under. What could be cozier? One of the beautiful peshtemal throw blankets from Tekkell would make you the coziest you have ever been. People do not give much thought to blankets, but they are much more than just a cover. Consider these marketing points when you are ready to buy wholesale blankets.
1 The Material: The Lushrobe brand uses only the finest Turkish cotton. This provides the ultimate comfort available.
2 Variety: Who wants identical blankets? Tekkell offers a wide variety of colors and designs to brighten any home.
3 Personalize: If you don't see a combination you could live with, Tekkell allows you to create your own designs and color combinations.
4 Quality: Every Lushrobe blanket is woven with functionality in mind. The luxurious material is double-layered with a 700gsm. This weave allows the blankets to be warm while not too bulky.
5 Lasting Comfort: The Turkish cotton will not lose its resilience or develop pills over time.
6 Excellent Value: Tekkell offers their Lushrobe brand throw blankets at exceptional wholesale pricing. With a low minimum order, you will be able to stock every color combination and design available.
7 Customizable: Summer camps, day-cares, spas, and hotels are just a few places that would appreciate unique blankets, complete with their logo.
Marketing is just one aspect of stocking these blankets. You also need to make them appealing with unique ideas for uses. Tekkell's Lushrobe throw blankets are as versatile as they are beautiful.
8 Welcoming: The softness and comfort of a peshtemal blanket make the perfect accent in the den or reading room. Draped over a chair, they make a cheerful addition.
9 Packable: The lightweight design makes these blankets the perfect traveling companions. They take very little room in a suitcase or carry-on and are wonderful for chilly plane or car trips.
10 The Nursery: Babies adore anything soft. Keeping a Tekkell blanket close at hand will calm the fussiest little one right down in style.
11 Swaddling: Along with the traditional rectangle shape, Tekkell also offers their blankets in a whimsical round shape. Not only are these visually striking, but they also come in handy. When going out on a frosty day, the round blanket is the perfect shape for swaddling your baby against the cold.
12 Playtime: Throwing one of these blankets down for your little one to play on will never harm them. Cleanup is easy.
13 College Days: When your child finally heads off to college, send them off with their favorite Tekkell blanket.
14 Beach Party: Bath towels just don't cut it when you are laying on the beach. Take your throw blanket with you the next time and have the best seat on the beach.
15 Wraps: Thick enough to keep you warm, these blankets are also thin enough to use as a wrap without the bulk, perfect for chilly nights around the campfire.
There are many wonderful uses for these amazing blankets, and Tekkell makes it simple to stock up for every one of them. Call (305) 767-4249 or go to their website to fill all your wholesale buying needs. Expert specialists will help you every step of the way.
RELATED POSTS