How to Quickly Order Towels Online in Bulk | Tekkell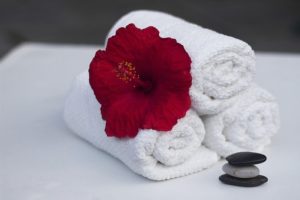 The towel: Perhaps the most unsung participant in every beach, pool, shower, and vacation scenario all over the world. Hotels, spas, salons, and even the classic bed and breakfast love to provide their patrons with luxurious towels, but most believe the process to be too troublesome to think about thoroughly. The truth is, at Tekkell, we make it simple to order bulk, one of a kind, peshtemals online. Just follow these simple steps, and you will have the softest, 100% Turkish cotton towels for every room and guest in no time.
Find your partner
When you buy wholesale towels in bulk, you want to be sure you are dealing with a reputable company. At Tekkell, we want your business, but more importantly, we want your trust. We go the extra mile to help you with every order, every time. Providing you with a dizzying selection, we walk you through every detail, so you are delighted with your order.
Design around your guests
Are you a hotel or a spa catering to high-end clientele? Perhaps you will want to take a classic route with softer colors and delicate designs. Are you on the beach? You will want fun designs and bright colors. Do you have a boutique? Mix it up. With low minimum orders, you can grab a wide variety to please anyone.
Please your guests with "green" towels
From fun-loving beach-combers to stressed professionals looking to relax, everyone will adore the softness and comfort of a Lushrobe peshtemal. Every towel is created with the environment in mind, using less ink than competitors and no chemicals in the manufacturing process. Not only will they make your guests feel relaxed, but they will also make you feel good as well, knowing you are helping protect the earth.
Select your favorite
Are you not entirely satisfied with the selection? Choose the white label option and create your unique brand. You can upload your artwork right to our website. You can opt to have your hotel's logo on any size towel or have the name or initials monogrammed on them. Having your one of a kind peshtemals will be a mark of luxury that will let your guests know they are in the right place. Rectangles, ovals, single or double weave, Lushrobe peshtemals will be a hit no matter where they are used. Made of 100% Turkish cotton, this is the most absorbent towel you can find. Softer than terry cloth, they only get softer with age and use, making them a very economical choice for hotels.
Place your order
After you have decided on a size and design, let us aid you in placing your bulk order. We have many packages to choose from at the best prices in the industry. You also have the added peace of mind that comes with our 100% satisfaction guarantees on all wholesale orders. You never have to worry if something is not right. At Tekkell, we stand by you and will gladly work with you to make it right. Call us (305) 767-4249 or visit our website and let one of our experts assist you. For most orders, shipping anywhere in the United States takes about two weeks. Allow a little more time for custom orders. You and your guests will be enjoying these beautiful peshtemals in no time.
RELATED POSTS