Luxury Throw Blankets Made From 100% Turkish Cotton
For many years, Tekkell has searched for the softest, warmest throw blankets, and we have found them. Let us introduce you to our Lushrobe line of 100% Turkish cotton throw blankets.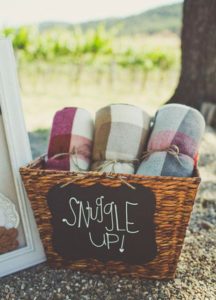 Our Throw Blankets are Made From 100% Pure Turkish Cotton
Peshtemal is the name of the material made from Turkish cotton, and we source luxury peshtemal for the best throw blanket in the industry. With a broader surface area, our Lushrobe blankets are the softest and most durable you can buy.
Throw Blankets that are Made for Comfort
We learn to seek out comfort at a tender age. You need to look no further than Tekkell. Our 100% cotton luxury throw blankets are double layered to hold warmth without being bulky. Large enough to curl up under on the coldest winter night, our Lushrobe throw blankets are still light enough to easily pack for a trip without taking up much room. What could be better than a throw blanket for keeping one of the comforts of home close at hand?
Our throw blankets are famous for becoming softer with age without pilling or fading out. The more a Lushrobe throw blanket is washed, the softer the fibers become. All they require is a gentle cycle wash, and low heat tumble dry. They can even be laid out flat to air dry if preferred, however, fabric softeners are not recommended.
Luxury Throw Blankets Made to Reflect Your Tastes
Whether you pick traditional rectangle or more unique oval shaped throw blankets, you will enjoy the quality that is handwoven into our Lushrobe blankets.
Reflect your distinctive tastes with any of our color combinations. Choose mirror image prints, print on one side, color on the other, or design your own images. Here at Tekkell, you are the boss.
Can you think of a better way to raise your brand recognition than by original throw blankets carrying your logo or unique artwork? That is exactly what you will get with our white label option. Simply upload a clear image of what you want on your throw blankets, and let us take care of the rest. We even handle packaging and photos for marketing your blankets. This option also allows you to cater to your customers who may want to look into a group personalization event. There is no limit to your sales possibilities.
Discover How easy it is to Order Turkish Cotton Throw Blankets Wholesale
Call 305-767-4249 to speak with one of our consulting experts. You will appreciate the personal touch we give you. We will make sure we understand exactly what you want. There are no cookie cutter orders at Tekkell.
We stand behind every order with our 100% customer satisfaction guarantee. If there is any problem with your order, we will work with you to make it right, no questions asked. There is a low minimum order, but the options and prices make it worthwhile. All our items are available in our Miami based warehouse and ship within two weeks, just a bit more for custom orders. Contact us today and experience the Tekkell touch.
RELATED POSTS