Turkish Cotton Beach Towels For Sale at Wholesale Prices
Here at Tekkell, we know beach towels. Based in Miami Florida, beach towels are practically part of our uniforms. We also know the best beach towels are made from Turkish cotton. This is why we only carry the Lushrobe line of beach towels.
100% Pure Turkish Cotton Beach Towels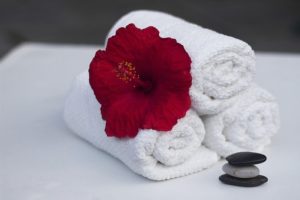 Our Lushrobe beach towels are made from the finest Turkish cotton. By using a long-loop weaving process, our towels have a larger surface area. This means more drying strength and quicker drying time than their terry cloth counterparts. It also equals a softer surface, which is never more appreciated than when you have had too much sun.
We carry single layer beach towels, but for even more comfort, try our double layered towels.
The Best Beach Towels for your Hotel Guests
You have gone the extra mile to make your guests feel comfortable. Be sure not to miss this opportunity to pamper them even further. Our Lushrobe beach towels will make them feel like royalty. Our beach towels can be found everywhere from the beach to the pool.
Customize Your Beach Towels With Tekkell
Our Turkish cotton beach towels come in a wide variety of prints and solids. Select from our traditional rectangle beach towels, or make a bolder statement with an oval towel.
Still in need something more? Upload a clear image of your logo and let us turn our white label beach towels into your own personal line of beach towels.
Get the Best Wholesale Turkish Cotton Beach Towels
The growing demand for true peshtemal beach towels has caused the market to be filled with impostor towels. Be sure you are getting the best product for your investment.
When you buy wholesale from Tekkell, you have our guarantee that your beach towels will be genuine peshtemal.
You will love Our Easy-care Turkish Cotton Beach Towels
We made sure to keep laundry day in mind with our Lushrobe beach towels. Wash on the delicate cycle and dry on low heat. No fabric softener is needed. Our peshtemal beach towels naturally become softer with each laundering.
The Turkish Cotton Beach Towels with a 100% Guarantee
We back our Lushrobe line with our 100% customer satisfaction guarantee. If you are not happy with your towels, we will work with you until you are pleased. We have built our reputation on putting our clients first.
Purchase Your Wholesale Turkish Cotton Beach Towels From the Best
Here at Tekkell, we value your business. When you call us at 305-767-4249, you will speak with one of our expert consultants. Our representative will walk you through the order, and answer all of your questions, and you will even receive a photo of the final product for approval.
All of our orders ship from our warehouse in Miami Florida, and will arrive in about two weeks, or just a little longer for custom orders. Contact us today and discover how easy it is to order your Turkish cotton beach towels. Your guests will be surrounded by luxury no time.
RELATED POSTS