Wholesale Turkish Cotton Towels in South Florida
When you buy Wholesale Turkish cotton towels for your hotel or spa, you want to buy from someone who really knows their towels. That is who we are here at Tekkell. We operate in beautiful Miami, Florida. Being surrounded by beaches, hotels, spas, and resorts, we know a thing or two about what our clients want in their towels.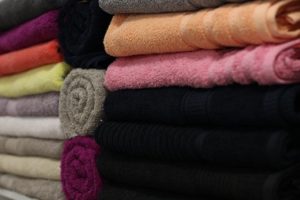 100% Turkish Cotton Towels for Your Hotel
Our luxurious Lushrobe towels are made from the highest quality 100% Turkish cotton. Handwoven the same way it was in the days of the Turkish baths, this is the softest material you can find. The long-loop weaving process gives our peshtemal towels more surface area than other towels. It is this increased surface that makes hem so very soft. A smoother surface also absorbs water more quickly than other towels and allows them to dry more quickly. No more musty, smelly, wet towels laying around.
All hotels want to create a memorable stay for their guests and our towels are the best way to pamper them. Your staff will appreciate them on laundry day as well. A gentle cycle wash and low heat tumble dry is all they need.
Tekkell Turkish Cotton Towels for Fun in the Sun
Our peshtemal towels will be used everywhere from an outing at the beach to the showers at the end of the day and everything in between. Our Turkish cotton towels are double woven for durability, but they come in so many fun designs, your guests will love them. You can also choose single weave for a more lightweight towel.
Available in rectangle or circle sizes and a rainbow of solid colors. For a more tropical flavor, you can choose a cheery pineapple, or opt for a majestic lion face. You may also love the retro look of the traditional bandanna paisley print.
100% Turkish Cotton Towels for Your Spa
Spa patrons are there for one reason only, pampering. Our towels do just that. Becoming softer with every washing, they lend that perfect touch to the serene experience your clients crave.
Choose towels in calm pastels to enhance the relaxing atmosphere or create your own look.
Create Your Own Unique Towels
With our white label Lushrobe towels, you can have the artwork of your choice, or let us create towels with your logo on them. You hate to think that your towels may be taken, but a towel with your logo will remind the guests of your hotel all year long, and bring them back to you next season.
Order Your Turkish Cotton Towels Wholesale with Tekkell
Ordering towels wholesale has never been easier. One of our expert consultants will walk you through the process, asking questions and making certain they understand what you want. With a low minimum order, you will be able to stock up for the entire season.
Contact us here or give us a call at 305-767-4249 today to meet the best Turkish cotton towel supplier in the industry. What have you got to lose?
RELATED POSTS