High-Quality Wholesale Throw Blankets for Retailers
When we create high-quality throw blankets, we don't cut corners or settle for second-rate materials. We are Tekkell and we have built our reputation on providing the best quality wholesale throw blankets in the business.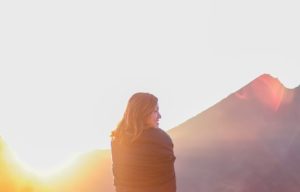 How Can You Tell if You are Getting a Superior Throw Blanket?
There are many retailers who have had a bad experience with what they thought was pure peshtemal. Sadly, what they received was an imitation. Some so-called wholesalers put inferior products on the market at a huge markup. The retailer then gets pulled in with an exceptional offer, then gets driven into a sight with just a few selected items. The retailer receives shabby product and is stuck with it. They never speak to a person throughout the entire exchange.
We do things differently at Tekkell. We source our materials from trusted suppliers. Our Lushrobe line of throw blankets is made with 100% pure Turkish cotton. We are proud of the items we provide to our customers, that is why we stand by each purchase with our 100% satisfaction guarantee. If you do not like the throw blankets for any reason, we will make it right with no questions.
What Makes Tekkell's Throw Blankets the Best?
By using pure peshtemal, we are able to manufacture only the finest throw blankets available. Using a long-loop weaving process, our blankets have a larger and smoother surface than other popular brands. This makes them extra soft, and they only get softer with use.
No softeners are used on laundry day, just a gentle wash cycle and low heat tumble dry. Peshtemal is a thinner material than cotton blends, but it is just as warm. At 700 GSM, our throw blankets hold warmth exceptionally well without being bulky.
Our Throw Blankets are Customer's Choice
All of our Lushrobe throw blankets are offered in a wide variety of prints and colors, but we don't stop there. We give you your choice of color and print combinations, so if you order stripes on one side and polka-dots on the other, that is what you are going to get. Rectangle or oval, our throw blankets turn heads everywhere.
Try our white label option and design your own look. Upload your store logo or some unique artwork, and we will create a line of throw blankets that is your brand only. We specialize in customization.
The Throw Blankets that are Guaranteed
From the first moment you call 305-767-4249, you are talking to an expert consultant. We handle every detail of your order right down to the packaging and website photos. There is only a low minimum order and the best wholesale prices around.
We are based in Miami, Florida and we ship anywhere in the U.S. in around two weeks. Custom orders will take a bit longer.
You are treated with respect here at Tekkell. We know your purchase is also an investment in your retail store.
Avoid the hassles of inferior products and contact us today. You will be glad you did.
RELATED POSTS