Organic Turkish Cotton Throw Blankets at Wholesale Prices
We are Tekkell and we have built a flawless reputation by providing our clients the absolute best in Pashmina scarves, silk handkerchiefs, peshtemal beach towels, organic bamboo shapewear, and throw blankets. Whether you own a physical store or an online shop, we want to earn your wholesale business.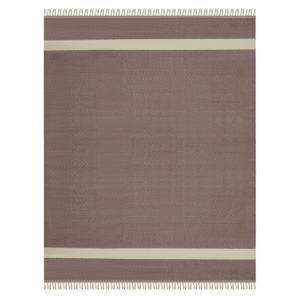 Meet the Best Throw Blankets on the Market
Our thin, long-loop woven throw blankets will impress even the most discerning of customers. The long-looping process allows our throw blankets to have a smoother surface than our competition while still retaining warmth. The thinner material folds and stores or packs more easily than bulky blankets which make them convenient for travel and storage.
These are the Most Vibrant Throw Blankets You Can Buy
Most wholesale suppliers have limited colors and styles. You have to buy what they offer or simply move on. That is not how we do things at Tekkell. Of course, you are welcome to browse and select any of our color/design combos, but we think you will have more fun and get better results for your business if you create your own combinations.
Our throw blankets come in the traditional rectangle and a unique oval shape. Using your choice of shapes, select your favorite colors. You can have a solid color on one side, and contrasting stripes on the opposite side, or simply do a mirror image on both sides.
If you really want to offer your customers a throw blanket they will not find anywhere else, try your hand at designing your own. Use your favorite artwork, or upload a clear picture of your business logo. Imagine how your throw blankest will stand out in your customer's minds.
Our Throw Blankets are Earth Friendly
We want to do our part in protecting the environment for future generations. This is why we source responsibly. The bamboo we use in our products will break down completely instead of laying in a landfill for years.
We do not use any harmful chemicals in the manufacturing of our throw blankets and the printed blankets use at least 33% less ink as well.
Ordering Wholesale Throw Blankets With Tekkell
Give us a call at 305-767-4249 and talk to one of our consulting experts. They will assist you in building an order that is just right for your clientele base. With our low minimum order and high-quality throw blankets, you will have your inventory stocked in no time.
We offer a 100% satisfaction guarantee on all our products. If you are not happy with your order, we will work with you until you are happy.
We offer marketing advice and we handle all the details of the sale such as packaging, and photos for your website. We succeed when you succeed.
We are based in Miami, Florida and we are able to ship most orders anywhere in the U.S. in approximately two weeks.
Contact us today and get stocked up.
RELATED POSTS