Order Wholesale Beach Towels in Bulk on Tekkell.com
Who knows beach towels better than a distributor who is surrounded by beaches? We are Tekkell, and being based in the heart of Miami, Florida, we know our beach towels. Let us show you why we will be your go-to wholesale beach towel distributor.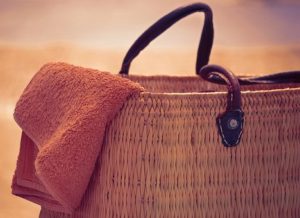 The Finest Quality Beach Towels Available
Our Lushrobe line of beach towels is hand-made from the finest 100% Turkish cotton. Using a unique looping technique and 700 GSM, our towels have a smoother surface than traditional terry-cloth towels. This translates into superior softness that only gets softer with each washing. Peshtemal also absorbs moisture better than terry towels and dries faster as well. What does this mean for your hotel? No more musty towels on laundry day.
The Best luxury Beach Towels for Hotels
Hotel guests remember every little detail of their visit. The more luxury that surrounds them, the more likely they are to come back again and again. When you provide our peshtemal towels, you are supplying them with more than just a towel, you are giving them an experience. The tropical patterns and prints add to the beach atmosphere of your hotel. On laundry day, just wash our towels on a gentle cycle and dry on low heat.
Beach Towels for Beach and Beyond
Our Lushrobe beach towels will become the favorite towels of all your guests. No matter how they are used, they will not fade or develop pills. People will take a beach towel from the shower to the beach and all stops in between. Whether your towels are laying by the pool or worn as a cover-up, they are staying drier than terry, and not developing mildew. This gives them a longer life, saving you money by not needing to replace them as often.
Beach Towels with Personality
Instead of being limited to just a few popular designs, we here at Tekkell pride ourselves on offering you beach towels in a wide variety of prints, patterns, and colors. We are also proud to offer you a white label option for our Lushrobe line. This allows you to customize our towels to your tastes. Add your own artwork or your company insignia and create a unique line of beach towels not available anywhere else. You can sell them to your guests as a souvenir of your hospitality.
Why Order Beach Towels from Tekkell.com
When you order your bulk beach towels from Tekkell.com, you get peace of mind. Our world-class customer service team and our 100% satisfaction guarantee, and our competitive bulk pricing make the difference. From your first contact with us to opening your shipment, you will find bulk ordering with a pleasant process. We listen to you and ask all the questions to make sure we know exactly what you want. With our low minimum order, you will be stocking every room with the finest peshtemal beach towels in the industry. We ship from our warehouse in South Florida and we can have your order to you in about two weeks.
Ordering Beach Towels in Bulk from Tekkell is Easy
Call us at 305-767-4249 or visit our website to get started. Our expert consultants will assist you with any questions you may have. Now that you are ready to place your bulk beach towel order, contact us today.
RELATED POSTS