Handmade Throw Blankets For Sale | Tekkell.com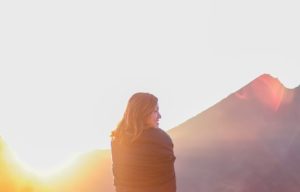 Here at Tekkell, we keep up with trends. One of the most popular sets of purchases every year are throw blankets. Not just for the bedroom anymore, throw blankets are purchased all year long, and we can help you profit from this trend.
What Sets Our Hand-Crafted Throw Blankets Apart
Our throw blankets are hand-crafted from the finest 100% Turkish cotton. These blankets are made using a special long-loop process that results in a larger surface area. This creates a softer, smoother blanket. Woven loosely enough to prevent bulkiness, the weave is still tight enough to insulate and retain warmth.
We offer these remarkable throw blankets in a double-layered thickness with contrasting colors on both sides for a stylish 2-in-1 look.
Eco-Friendly Peshtemal Blankets That Feel Luxurious
As luxurious as our handmade peshtemal throw blankets look and feel, they are made to be versatile as well as durable. Our eco-friendly inks will not fade, and the smooth surfaces will not snag or pill over time. Our blankets are machine washable on the gentle cycle and can be tumbled dry on low heat.
Turkish Cotton Blankets Are A Family's Go-To Item
Everyone in the family will love our peshtemal throw blankets. New moms will enjoy our oval blankets for swaddling babies in luxurious softness. The kids will use them for security at night and all manner of games during the day. Mom and dad will love the warm, welcoming atmosphere our throw blankets create after a long day at work, and the grandparents will use them to ward off winter chills without feeling weighted down.
Personalize your Overlay with Various Options
At Tekkell.com you will find a wide variety of colors and patterns to choose from. Pick a traditional rectangle shape or our unique oval throw blankets. Next, pick a color and one of our many designs. Every throw blanket on our website is in stock in our warehouse. You won't have to worry about empty shelves from a product on back-order.
We also give you the opportunity to create your own exclusive line of Lushrobe designer throw blankets. Our white label line allows you to add your own touch with your artwork or logo. Simply upload a clear photo of your design and leave the rest to us. The result is a beautiful handmade throw blanket that is entirely yours.
Designer Throw Blankets at Wholesale Prices
Filling your inventory with our handmade throw blankets starts with one call to 305-767-4249 or a stop by our website. You will speak to one of our consulting experts who will be glad to answer any questions you may have. Together, you will craft the perfect bulk order for your business.
We back all our orders with a 100% satisfaction guarantee. If you encounter any issues with your order, we will work with you to refund or replace your throw blankets with no questions. You have nothing to lose.
Contact us today to see how we can help you increase your sales with the best handmade throw blankets in the industry.
RELATED POSTS