Wholesale Distributor of Organic Throw Blankets
Allow us to introduce you to Tekkell. Based in South Florida, we are the leading wholesale distributor of organic throw blankets. Let us show you why our throw blankets are the only ones you should trust for your customers.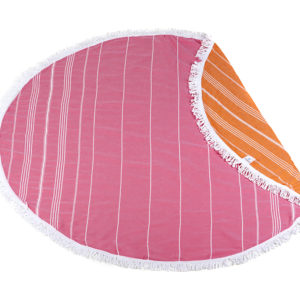 100% Organic Turkish Throw Blankets
The material for our throw blankets is sourced directly from Turkey. Working only with trusted suppliers, we are able to bring you the finest in genuine peshtemal throw blankets. The hand-woven process incorporates a long-loop technique which creates fewer joins in the fabric. This results in a smoother, softer surface area. This also extends the life of the blanket, making it a family favorite.
The finer surface creates less bulk, so you get a more pliable blanket that still retains all the warmth of a traditional throw blanket.
Tekkell's throw blankets are earth friendly. All materials used in the production of the blankets is organic and we employ eco-friendly manufacturing operations.
Organic Throw Blankets That are Always in Style
Our collection of all-season throw blankets are all double layered for added warmth. Both sides feature the same pattern with coordinating or contrasting colors for a unique touch of style.
We carry not only the classic rectangle style, but we also have an uncommon oval throw blanket. These blankets are excellent for cuddling up in, and as an eye-catching throw to accent any decor.
Our throw blankets make a striking wall hanging, and add an inviting warmth to reading nooks.
Throw Blankets that Reflect Your Brand
You are not limited to only the options on our website. We offer a line of white label Lushrobe throw blankets you can customize yourself. Begin with a shape, decide on a base color, then send us your original artwork or company logo. Together, we will create a line of throw blankets exclusive to your company.
All of our designs are fade-resistant, and the high-quality fabric resists pilling. These throw blankets will be treasured for years to come.
We will be happy to assist you with any custom order.
Throw Blankets in the Gift Department
Support your community by offering customized throw blankets for local organizations. Schools will love showing team spirit with their mascots on our peshtemal throw blankets at those chilly games. Commemorate a family reunion with our organic throw blankets monogrammed with the family name and date.
You can help local graduates by offering throw blankets with the graduating class date. Place our blankets in the baby section along with a gift basket of baby shower items. The possibilities are endless and our team of expert consultants will help you handle all of them with ease.
Tekkell is the Top Distributor of Wholesale Organic Throw Blankets
When you call us at 305-767-4249, you get the best throw blankets you can buy. We have a low minimum order and a 100% satisfaction guarantee. We even handle the packaging and website photos for you.
Contact us today to fill your inventory with the perfect array of our throw blankets to fit any customer.
You will appreciate the Tekkell difference.
RELATED POSTS