An Advanced Buying Guide to Sourcing Organic Underwear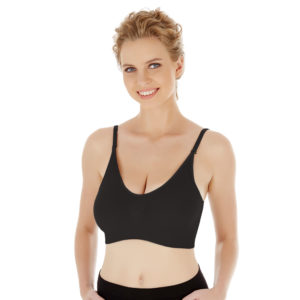 Impress your customers with eco-friendly organic underwear supplied by Tekkell. Stocking organic underwear from Tekkell's Urbamboo line is good for business and good for the earth. Before you begin sourcing organic underwear, you want to be sure you pick the right supplier. This guide will break down details on why Tekkell's Urbamboo underwear is a smart choice.
Eco-friendly Underwear by Urbamboo
Tekkell's manufacturing plant supports environmentally friendly operations and scalability. A conscientious supplier will have very little impact on the environment. All of our products are made with a chemical-free process, and any printed items use less ink than our competitors.  
When buying wholesale organic underwear, you don't want to be limited to one or two selections. You want to offer your customers a variety. Tekkell carries a wide selection from simple bras and panties to leggings and full body toners. You will want to stock up on our maternity line as well. We have got you covered with an excellent size range in all items. You will not get boxed into buying only the most popular sizes.
Tekkell supports sustainability in the manufacturing of our organic underwear. Our Urbamboo line uses naturally sustainable bamboo. Grown in otherwise unusable areas, bamboo can be sourced several times a year without using valuable land needed for other crops.
Naturally Organic Bamboo Underwear from Tekkell
Tekkell uses only fully organic material for our Urbamboo garments. Bamboo is naturally insect repellent, therefore needing absolutely no chemical pesticides. Nothing is needed in the bamboo growing cycle more than the water it gets from nature. This helps keep soil and water supplies clean for future generations.
Improve Retail Sales with Organic Fabric Facts
Urbamboo has many excellent points to entice customers from all walks of life. The support is unmatched when compared to synthetic materials. Other fabrics tend to stretch out with use, but Tekkell's organic underwear will retain its resilience for years with proper care.
Bamboo's natural antimicrobial properties mean you don't have to worry about odor, even in the most stressful situations.
This organic underwear is more absorbent than traditional materials. Wicking away moisture helps you stay cooler and reduces irritation.
Urbamboo is naturally hypoallergenic, making it a favorite among customers with sensitive skin.
The bio-degradable material will not sit in a landfill like it's synthetic counterparts. When it is time to renew your wardrobe, you need not feel guilty about disposing of these undergarments.
Promote Your Brand with Custom Labels
Why limit yourself to other brands? Tekkell offers a white label for all of our organic underwear so you have the opportunity to market your own unique brand.
How to Order Organically Sourced Underwear
When you choose Tekkell, you are choosing a supplier that will stand by you. Your order will be correct or we will make it right with our satisfaction guarantee. An expert consultant will help you decide on the perfect amounts and styles for your business.
There is a low minimum order to get started and the best pricing in the industry. You will have no problems filling your shelves with every style.
Why not call today 305-767-4249 or contact us online and find out how you can boost your bottom line with wholesale organic underwear.
RELATED POSTS