Oversized Throw Blankets For Sale at Wholesale Prices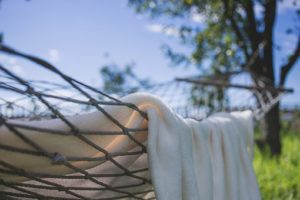 A solid staple in the home has always been the throw blanket. Here at Tekkell, we have the finest peshtemal throw blankets for every occasion.
100% Turkish Cotton Throw Blankets
Our oversized throw blankets are hand woven with the finest Turkish cotton to create the softest blankets you can purchase. Our Lushrobe throw blankets are double-layered for warmth but are finely woven to prevent the bulkiness of traditional blankets. Our eco-friendly inks resist fading and the smoother surface will not pill over time.
With the popularity of our peshtemal throw blankets, you have several merchandising opportunities in many different departments.
Lushrobe Throw Blankets and Home Decor
Our multi-purpose, all-season, oversized blankets are perfect as cozy accents around the home. Whether thrown over the back of a chair or draped in a welcoming way over the back of the couch, our throw blankets create an inviting atmosphere.
Kids love our throw blankets folded at the end of their bed. They have a snuggly blanket, super-hero cape, a secure shelter from a storm, and many other imaginative games right at their disposal.
Lushrobe Throw Blankets on the Go
People love to take their favorite throw blankets with them when they hit the road. A day at the beach is just not the same without a blanket to lay on. A night at a bonfire calls for a throw blanket to snuggle up in.
Little ones travel much better when they have their favorite blanket with them. Community organizations will appreciate customized blankets to raise awareness.
Our all-season peshtemal blankets are perfect for packing. The special weave will allow the blanket to be folded neatly, taking up very little room.
Throw Blankets to Fit Every Style
Our oversized throw blankets come in colors and designs to suit any customer. Choose from an assortment of patterns, then decide on colors. With Lushrobe, each blanket is double layered, so you can mix and match colors on both sides. Go with a familiar rectangle style, or shake it up with a unique oval blanket.
We are also proud to offer you our white label option. Let your own talent shine when you create your own design. Upload your own artwork or company logo and we will take care of the rest. You will have your own exclusive line of peshtemal oversized throw blankets not available anywhere else.
Tekkell for Your Wholesale Oversized Throw Blankets
Whether you are a physical shop or an online boutique, we want to be your only source for your wholesale throw blanket needs. We have a low minimum order, the best wholesale prices, and we stand by our product with our 100% guarantee. Love it or we replace or refund it.
Call 305-767-4249 and speak with one of our expert consultants. We will help you put together the perfect order for your individual needs.
Contact us today to get started. No matter what your throw blanket needs are, here at Tekkell, we've got you covered.
RELATED POSTS