Hypoallergenic Throw Blankets Made From Organic Cotton
Tekkell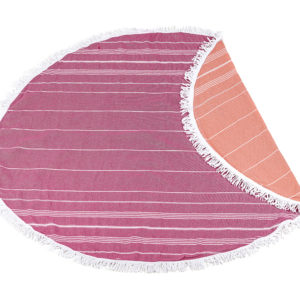 knows how much people have grown to love throw blankets, and we offer the softest blankets available. Let us introduce you to our Lushrobe line of luxury throw blankets.
Made From 100% Turkish Organic Cotton
All of our throw blankets are made from 100% pure Turkish cotton. Handwoven in the same manner as they have been for centuries, our peshtemal throw blankets are the softest ones you can buy.
Eco-friendly Blankets for Sustainable Living
Our Lushrobe throw blankets are manufactured with less ink than our competitors. That makes them the only throw blankets that will make you feel good about your choice. When the day does come to dispose of them, they will naturally decompose instead of laying in a landfill.
Space Saving Throw Blankets For Homes
Our peshtemal throw blankets use a weaving process that makes them thin and lightweight, while still warm and insulating. The smoother surface allows them to hold in the warmth while not taking up much room or feeling bulky.
Personalize With Contrasting Colors & Designs
All of our throw blankets come in a wide array of patterns and colors. Keep it uniform with the same pattern on both sides, or try contrasting colors on the front and back.
If you want to take it a step farther, ask about our white label option. This allows you to add your own artwork or company logo for a line of peshtemal throw blankets that are unique to you.
Lightweight & Easy-To-Pack Throws For Travel
When traveling, you want as many comforts of home as you can get. Our throw blankets are perfect for traveling. Thin enough to pack, you will still be comfortable with your favorite blanket to wrap up in.
Hypoallergenic & Soft For Sensitive Skin
Our throw blankets make a thoughtful baby shower gift. The size of our rectangle blankets makes them wonderful for bedding in cribs or playpens. The shape of our oval blankets is excellent for swaddling and the hypoallergenic pure cotton peshtemal means they will not irritate even the softest skin.
Ideal For Personalized Housewarming Gifts
You can never have enough throw blankets, but in the process of moving, things sometimes get misplaced. Giving one of our throw blankets as a housewarming gift will make you the hit of the party.
The Throw Blankets With a Support System
Here at Tekkell, we want to make sure you are thrilled with your order. This is why we offer our 100% satisfaction guarantee. If there is any problem with your order, we will work with you until it right, no questions asked.
To begin your bulk order of our 100% Turkish cotton throw blankets, call 305-767-4249 to speak with one of our consulting experts. Together, we will take all the mystery out of placing your order and provide you with the best product available.
Contact us today to get started. Don't wait another minute to get your supply of the finest throw blankets in the industry. You will be glad you did.
RELATED POSTS