4 Must-Have Accessories For President's Day 2018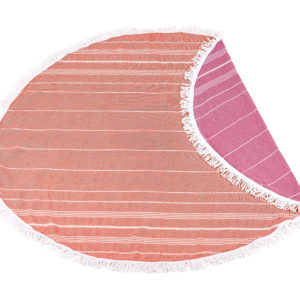 Here at Tekkell, we want your President's Day to be the best ever. This is why we offer the top must-have accessories this year.
Accessorize with 100% Turkish Cotton Towels
You may not think of a bath towel as an accessory, but once you are at the cook-out or the bonfire, you will appreciate having one of our 100% Turkish cotton towels to sit on. You may even attend a pool party where there are just not enough towels to go around. Your Lushrobe towel is there for you.
Our peshtemal towels are fast-drying so there is no musty odor. Softer than traditional towels, our towels are easy to care for and will get softer over time.
Throw Blankets Make Wonderful Accessories
President's Day is in February. We understand that not everyone is fortunate enough to live in a tropical climate. For the celebrations in the chillier regions, we offer our 100% Turkish cotton throw blankets. Nothing is more comforting than wrapping up in a soft, warm throw blanket. Our peshtemal throw blankets are not just for the couch. Hand-woven Turkish cotton is lightweight enough to take up less space while still being warm enough for the chilliest night around a bonfire.
Scarves are the Classic Accessory
Nothing says stylish quit like accessorizing with one of our Shawlbliss Four Season classic scarves. Our silky 100% Pashmina scarves are specially woven to provide comfort and class with any style. They are also warm enough to fend off a chill as a scarf or a shawl.
Choose from a conservative solid color or one of our more playful styles. We have prints like florals, polka-dots, glitters, and even leopard prints.
Our Bags Accessorize Themselves
In the world of reusable tote bags, none come with their own accessory like our Ecolusive tote bags. Each eco-friendly tote bag comes with its own zipper pouch that can be used for small items or to store your bag in. Each fashionable bag is made with 33% less ink than other bags, yet remains fade resistant. Our bags are available in sizes small to extra large to suit any need.
Customize Your Accessories
All of our quality accessories are available in a wide array of colors and prints. Mix and match or ask us about our white label options. This option allows you to upload your own design or logo, and see your creations brought to life.
At Tekkell, we stand behind all of our products with our 100% customer satisfaction guarantee. Either you love it or we refund it or replace it.
Let Tekkell Accessorize Your Life
Based in Miami, Florida, we here at Tekkell are no strangers to celebrations or accessorizing them. Our expert consultants are ready to help you with every decision involved in creating the perfect order for you. We will explain all your options and listen to all of your questions.
Contact us today to experience the Tekkell difference. Simply visit our website or call us at 305-767-4249.
RELATED POSTS