Wholesale Shawl and Scarf Manufacturers in the USA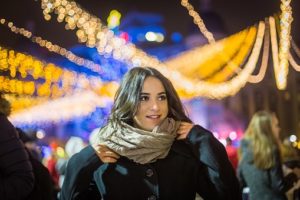 Tekkell, which is an American corporation that strives to manufacture high-quality lines of shawl and scarf which are extremely appealing and can be worn year round. The scarves come in an assortment of bright colorful solid and printed designs for every outfit. Some of the top best sellers and must have shawls and scarves are made with the softest, elegant fabrics. You will never be disappointed in the products you receive once you hold them in your hands. The photos of the merchandise are exactly how tremendous they look when you receive them.
Whether You Choose Your Favorite Solid Color Or Your Exquisite Designed Prints
The seven sensational items that you have to choose from. The four seasons decorative sparkled style scarves No matter what the weather is outside, sultry or the cold blowing winds, these are ideal wear. The product is quite unique due to the fabric that keeps you cool in the summer and warm in the winter. They are fashionable with add-on attached tassels to complete the look. And they are made in the U.S.A.
These Beautifully Created Looks Are Unique Wear For All Seasons
You can be assured of the superior quality fabric. It will be difficult to resist ultimate softness. The thickness is ideal which makes it perfect summer wear. It is difficult to imagine the fabric being light enough for summer, yet the threads are woven close enough to guard against the chilly fall and winter breezes. An exceptional feature is that they will not discolor.
You Risk Nothing By Purchasing These Items With Tekkell Money Back Guarantee
You will unconditionally love everything about these scarves. And with the wholesale prices, you will be able to afford all your favorites. These are the perfect accessory to complete any outfit, day or night. They can be worn for dressing up or casual attire. There is a multifarious assortment of nearly every color as well as some specialty printed designs.
So After Peaking Your Interest What Colors And Other Designs Are Offered?
The lovely color available is blue glitter. The solid colors stand out in any crowd, emerald green, white, black, ruby red, gray, pink, yellow and purple passion. The other can't-resist items are delicately printed flowers and stunning golden dotted. Tekkell also offers strips for the trendy. And if you have a slightly wild side, you won't be able to live without the leopard print.
The Right Color Compliments And Makes Your Outfit
Heads will turn when you wear these classy ShawlBliss Items. You will be in awe of these outstanding products once you not only see them but also feel the ultra-soft difference. These totally distinctive manufactured comfort woven items are like no other. Also, there is never any pilling (fuzzy balls). You will adore the silken feel as you gently pull it around your neck.
Besides Purchasing Well-Made Beautifully Designed Creations, The Company Offers Guarantees
When you buy your all season merchandise you can do it with complete assurance that you will experience a full money back stipulation without question. The company takes pride in standing behind every item they sell. The company policy is to send their customer another replacement article of clothing if there is any issue. Superior items made in the U.S.A.
Contact Us
To get started on your adventure of buying scarves, visit Tekkell's website to request a quote and see what product fits best for you, or give us a call today at 305-767-4249.
RELATED POSTS