Women Body Shapers: 5 Reasons You Should Purchase Them In Bulk?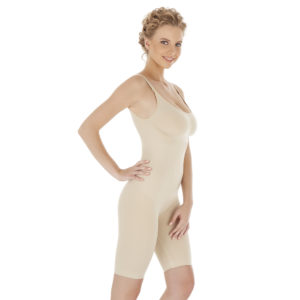 Fitness is the style today. Gyms, home exercise equipment, workout apps and videos, and fitness fashion are all the rage. These trends have emphasized the look of the apparel, but not the functionality. At Tekkell, you will find a full range of womens shapewear designed to support comfortably, at reasonable wholesale pricing.
Why Buy in Bulk?
If you are debating whether or not to stock womens body shapers in your shop, and if buying in bulk is for you, let us present a few persuading facts.
1. More Is Less: When filling shelves and orders, buying in bulk allows you to get a better price per unit.
2. Profits: Wholesale buying allows you to see a higher profit margin after you apply your retail markup.
3. Availability: Buying in bulk gives you a full inventory. Once sales begin, you can rest assured that you will not run out, leaving customers looking elsewhere for products you say you offer.
4. Product Guarantees: With every purchase, you have Tekkell's full support. If anything is ever wrong with your order, Tekkell will work hard to correct the issue to your satisfaction. You are never left holding the proverbial bag.
5. Happy Customers: When you are able to provide top-quality products every time, you build a trust with your customers. Word of mouth and on-line reviews make and break businesses every day. Your happy customers will increase your bottom line by drawing new people in.
Is it Worth the Investment?
It is natural to be timid about investing so much in a bulk order. There are so many fraudulent places online that sell inferior products and refuse to acknowledge you when you reach out. Tekkell is here to introduce you to not only the highest-quality womens shapewear but the belief that they will only succeed when you do.
Tekkell stands by every product they sell with superior customer service and a 100% satisfaction guarantee policy. You can place your wholesale order with confidence, knowing Tekkell will not only stand behind this order, but each new order to come.
What You are Getting
Tekkell offers their line of Urbamboo. Sleek, seamless, durable, and no painful underwires, this line of shapewear will please even your most discriminating clients. These body shapers are made of bamboo and elastane, allowing them to retain their shape and strength better than similar items made of synthetic materials.
Available in styles from full body shapers and corsets to panties and bras, You will be able to offer your clients a wide variety for every need.
The Eco-Friendly Aspect
Every Urbamboo item is made with the environment in mind. Organic materials break down after disposal, leaving no undesirable effects on the earth. Growing and harvesting bamboo is also better for the earth. Unlike cotton, it will grow in very rocky, or unfavorable ground, controlling erosion, and leaving the farmable ground for other crops. It does not need to be replanted each year because it grows from the spreading roots.
Along with being naturally hypoallergenic, bamboo is absorbent and anti-microbial, making it a wonderful option for people with skin sensitivities.
The best choice for the earth, and the best choice or your store is Urbamboo from Tekkell.
Contact Tekkell today 305-767-4249 or visit our website and see for yourself how easy it is to buy in bulk with confidence.
RELATED POSTS