Silly Mistakes To Avoid When Ordering Peshtemal Towels Online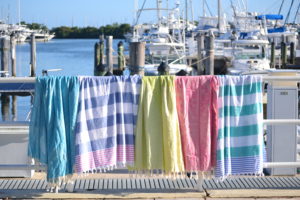 Search for peshtemal towels wholesale online, and you will uncover over 80,000 results. The chances are that you will only have the patience to wade through the first 65,000 or so, but most will just browse the first two or three pages, which can get you into trouble. Do not make these silly mistakes when ordering your towels.
Fancy Wording
Many companies that do not offer quality products will still try to lure you in with fancy wording or technical phrases. This trick has been used for years to cover the low quality of their items. The big words and fancy terms are to make them look as if they are on the same level with the prime suppliers. A good wholesaler will talk to you, not at you. If it seems fishy, stay away. Make sure you are not buying from someone selling out of their garage.
Don't Pick the First One
With over 80,000 search results, it may look daunting enough to just pick the first company on the top of the first page. But remember, that description is just a lot of search-friendly keywords, not the company's actual rating. First in a search is not always the best.
Always Call First
Not only is this good advice before dropping in on your mother, but it is also a crucial step to choosing a wholesaler of peshtemal towels. Calling a company first allows you to understand their policies, packages and get a feel for their customer service. Poor-quality companies will cover themselves in automated systems. If you call a company then gets lost in the maze of numbered options, only to leave a message that never gets returned, go back to your search results and try a different company. You will always speak to a real person when you call Tekkell. We have built our business on the success of your business.
Quality Check
Never order peshtemal towels unless you know exactly what you are ordering. Ask about the weight, weave, colors, designs, and customization. Many wholesale suppliers only offer the styles and colors they carry. Tekkell has customization options available. Choose any color or design that they have on hand, or submit your designs, logos, or monograms to create your own unique look.
Bulk Buying Confusion
Do not confuse discount volume pricing for bulk pricing. A reliable wholesaler will give you accurate bulk pricing, not just a bit off per unit when you buy more. This is no better than a sale, and defiantly not bulk pricing.
Here Is The Answer
Peshtemal is made of 100% pure Turkish cotton and is in high demand. It is softer and more absorbent than terry cloth, but there are a lot of imitations out there as well. Tekkell guarantees the quality of each one of the towels we sell. We have a low minimum order and are happy to walk you through the bulk purchasing process. If there is anything you are not satisfied with, we will work closely with you to resolve the problem and make you happy. Call Tekkell today, (305) 767-4249, or visit our website to see how easy it is to avoid the headaches of buying in bulk.
RELATED POSTS